2018 Toyota Tacoma Review
You work hard in the Doral, Miami, Kendall, and Hialeah areas, so why wouldn't you get a vehicle that works just as hard for you? Pickup trucks have been the go-to work vehicles for years, and for good reason. They're sturdy and reliable. Plus, they can be pretty stylish if you opt for the right one. While not as popular as sedans or crossovers, there's still quite a bit to choose from.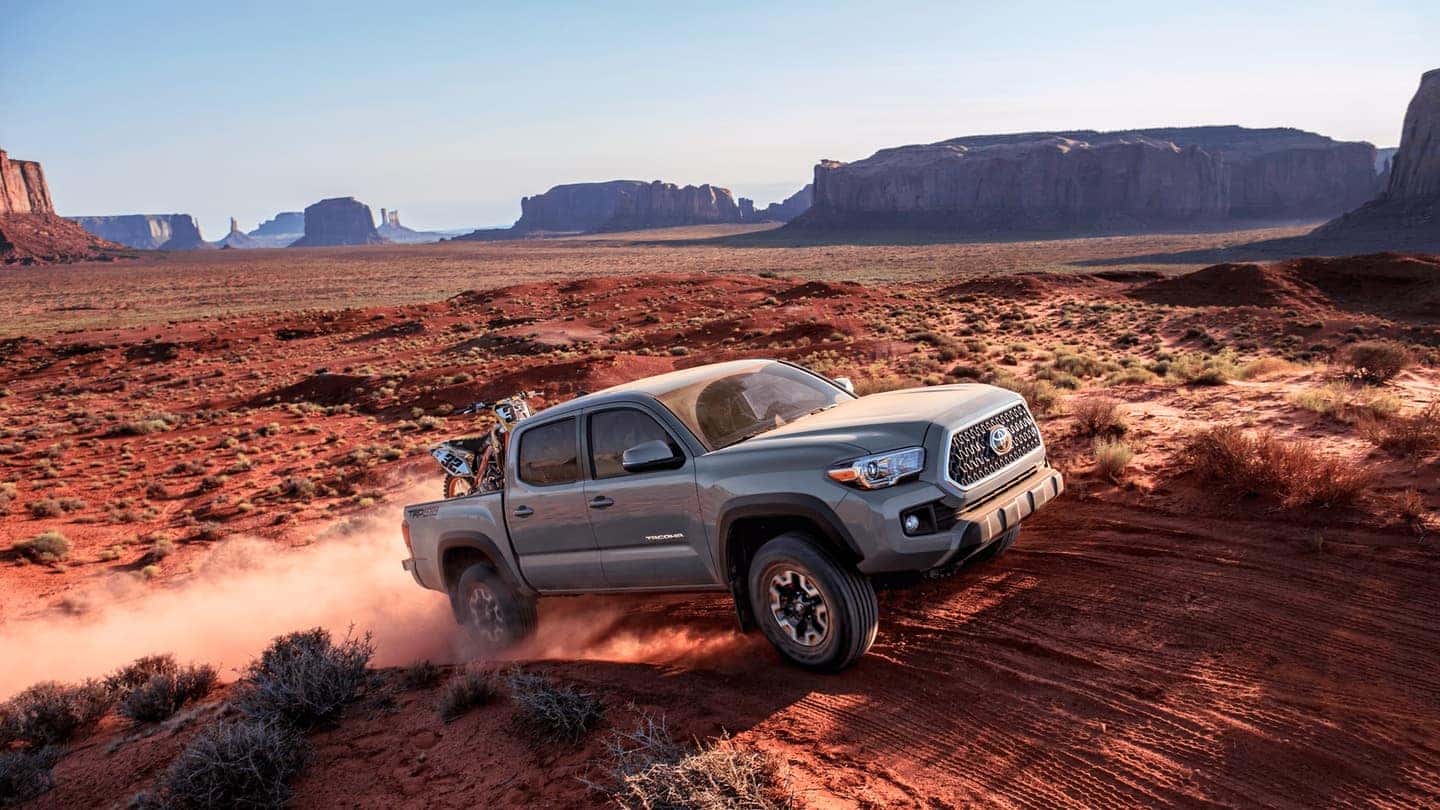 One of the best pickups on the market today is the new 2018 Toyota Tacoma. This brilliant pickup has all the style, performance, and capability you could want, but is it right for the job you need? Learn more about this powerful pickup in our detailed 2018 Toyota Tacoma Review.
Toyota Tacoma Towing Capacity
Every good truck needs to be capable and the 2018 Toyota Tacoma has more than enough capability. You can carry up to 1,440 pounds in the bed, so don't hesitate to fill that thing up as much as you can. If that's not enough, simply hitch a trailer on the back where you can tow up to an impressive 6,800 pounds.
Towing is also much easier with the 2018 trailer sway control feature. This advanced piece of tech reads the environment you're driving on, whether it's a road or dirt path, and adjusts according to your speed and driving style. Brake pressure is automatically applied to your trailer's wheels and your Toyota Tacoma's wheels to ensure that the engine torque and momentum are kept under control. Without a swaying trailer, towing is a breeze no matter what kind of terrain you're on.
Off-Roading
Speaking of rough terrain, did you know that the 2018 Toyota Tacoma is an expert at driving off-road? There are several exciting features that make venturing off the beaten path a thrilling adventure. With crawl control, your throttle and brakes are automatically modulated to help you conquer any uncooperative terrain. The hill start assist control also offers a greater window for you to switch from the brake to the gas when you're going uphill, so you don't have to worry about the Tacoma rolling backward.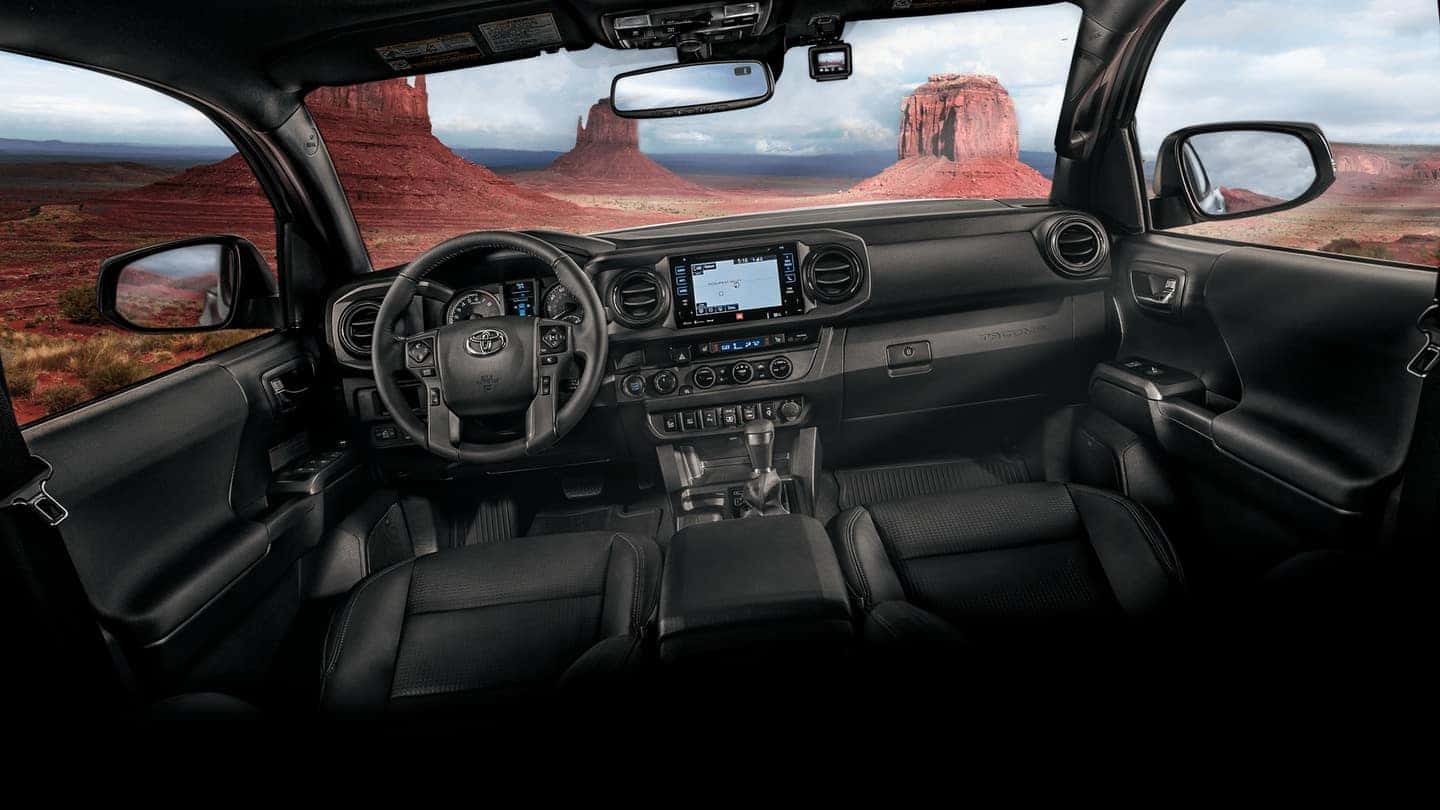 You can get quite specific when selecting your driving mode with multi-terrain select. This 2018 system features five different driving modes that'll help control your wheel spin and traction control. This is coupled with an electronically locking rear differential that allows power to be allocated evenly to both wheels in the back, increasing traction and grip in slippery conditions.
2018 Toyota Tacoma Specs
This is all possible in large part due to the Toyota Tacoma's powerful 2018 engine. The 3.5L V6 engine offers an incredible 278 horsepower and 265 lb-ft of torque. This highly advanced engine offers the perfect blend of power and efficiency, so you can enjoy the best of both worlds.
The best way to understand everything the 2018 Toyota Tacoma can offer is to experience it for yourself. Visit Doral Toyota and you can get behind one of the hottest trucks available in the Doral, Miami, Kendall, and Hialeah areas. Our friendly team is happy to show you the ins and outs of this truck, so you can figure out whether or not it's the best choice for your needs. Visit us or contact us  to schedule your test drive today!
View our Toyota Tacoma inventory below!