Community Events Near Doral FL
Welcome to the Doral Toyota community events page! As a Toyota dealer for drivers in the Doral, Kendall, and Hialeah areas, we try to serve our community in many ways. While we're known for having an extensive inventory, an accommodating staff, and expert technicians, we also try to be a beacon for our community by keeping them updated on fun events occurring around the area.
Community Events Near Doral FL
Our goal with this page is to help keep our drivers well-informed of fun events happening around town. These community events could range from a grand opening, a festival, a parade, upcoming concerts, or even a cultural experience. We try to let our community know about these events and gatherings so they can get to know each other more and continue making the area a great tight-knit community.
Planning Your Weekends
On this page, we'll also list some fun local places that'd be relevant to you. When there are some new restaurants opening up in town, we'll let you know! We'll even give you our opinions on the best restaurants throughout our area, or the top shops that you should check out. We'll also help you plan for the holidays with a few notable events and get-togethers withi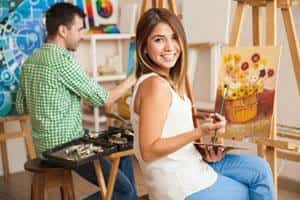 n the community. Whenever you run out of ideas, you can always look to us at Doral Toyota for guidance and tips.
Being a Part of the Community
At Doral Toyota, we try to be more than just a dealership. We're part of the community and we want to share the news with everyone about fun and exciting things that are happening in our area. Part of our commitment to our community is by being a go-to resource for updates about town events, as well as upcoming deals and incentives for drivers. We'll keep our ears to the ground and our fingers on the pulse so you can know about the fun events and activities that are making their way to our great community.
At Doral Toyota, we're always proud to be a part of the Doral, Kendall, and Hialeah areas.
Upcoming 2018 Events Near Me
Doral Food and Wine Festival 2018
Date: Saturday, November 10, 2018 & Sunday November 11, 2018
Time: 2:00 pm-5:00 pm
Location: Doral Central Park: 3000 Northwest 87th Avenue Doral, FL 33172
Come join us!! The Park will be filled with taste from locally, nationally and internationally recognized wineries and top restaurants from the city of Doral and South Florida.
Fourth Annual Plant Based Burger Battle
Date and Time: Thursday , November 8
7:00 pm – 10:00 pm
Location: MAPS Backlot
342 NW 24th St Miami, FL 33127
Walk the green carpet and chow down on plant-based burgers created by chefs and restaurants from across the country. This hugely popular annual event features an array of delectable burger creations, and celebrity judges will choose their favorites while you get to cast your vote for the crowd's choice: BEST VEGGIE BURGER IN AMERICA. Wash down the deliciousness with paired craft brews and kombuchas, get your sweet tooth fix at the DANDIES Smores Bar, all while enjoying live music and great company.
The 44th Anual Harvest Festival 
Date: Saturday, November 17- Sunday November 18
Time: 8:00- 10:00 (early bird hours)  10:00 am – 5:00 pm
Location: 10901 SW 24th St. (Tamiami Park)
Meet us at the Miami Dade Fair Expo in Tamiami Park (10901 SW 24 St., Miami, 33165) we feature family fun and festivities, arts and crafts, free bounce houses, food, classic car show, photo op, pony rides, free inside toddler play area, hula hoop contest, live entertainment, model train village, cutest baby contest, free petting zoo, train rides, free bean bag toss, face painting, visit Santa, and more.
Give Back in South Florida this Holiday Season with These 3 Volunteer Programs