Community Events Near Doral FL
Welcome to the Doral Toyota community events page! As a Toyota dealer for drivers in the Doral, Kendall, and Hialeah areas, we try to serve our community in many ways. While we're known for having an extensive inventory, an accommodating staff, and expert technicians, we also try to be a beacon for our community by keeping them updated on fun events occurring around the area.
Community Events in Doral FL
Our goal with this page is to help keep our drivers well-informed of fun events happening around town. These community events could range from a grand opening, a festival, a parade, upcoming concerts, or even a cultural experience. We try to let our community know about these events and gatherings so they can get to know each other more and continue making the area a great tight-knit community.
Planning Your Weekends
On this page, we'll also list some fun local places that'd be relevant to you. When there are some new restaurants opening up in town, we'll let you know! We'll even give you our opinions on the best restaurants throughout our area, or the top shops that you should check out. We'll also help you plan for the holidays with a few notable events and get-togethers withi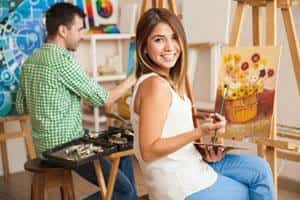 n the community. Whenever you run out of ideas, you can always look to us at Doral Toyota for guidance and tips.
Being a Part of the Community
At Doral Toyota, we try to be more than just a dealership. We're part of the community and we want to share the news with everyone about fun and exciting things that are happening in our area. Part of our commitment to our community is by being a go-to resource for updates about town events, as well as upcoming deals and incentives for drivers. We'll keep our ears to the ground and our fingers on the pulse so you can know about the fun events and activities that are making their way to our great community.
At Doral Toyota, we're always proud to be a part of the Doral, Kendall, and Hialeah areas.
Upcoming 2018 Events Near Me
Art After Dark: Art Workshop Series
Date and Time: 
Thursday, September 20, 2018
Thursday, October 4, 2018
6:00 pm – 8:00 pm 
Location: Downtown Government Center
8401 NW 53rd Terrace
Join us for our Art After Dark series and expand your artistic knowledge and creativity! The series features guided art making opportunities, refreshments and entertainment. Every Art After Dark is different, so attend them all! Free parking and admission. To RSVP click the link above. Workshop is limited to 30 participants. 
Howl-O-Ween
Date and Time: Saturday, October 20
9:30 am – 1:00 pm
Location: Trails and Tails Park
11645 NW 50th Street
Come join the annual Howl-O-Ween Spooktacular event at the Trails and Tails Park in Doral. Enter contests, win fun prizes, and much more. Register your furry friend today!
Doral Food & Wine Festival
Date and Time: Saturday, November 10 – Sunday November 11
Saturday: 5:00 pm  to 11:00 pm
Sunday: 2:00 pm to 8:00 pm
Location: Doral Central Park (also known as JC Bermudez Park)
11400 NW 82nd St
Join the fun at the 2018 Doral Food & Wine Festival at Doral Central Park. Admission into the event includes unlimited tastings over 300 brands of wine & spirits, unlimited food sampling, an exclusive beer garden, live entertainment and much more! Be sure to click above to purchase tickets. You don't want to miss this event.