Things to Do in Doral FL
Welcome to the Doral Toyota community events page! As a Toyota dealer for drivers in the Doral, Kendall, and Hialeah areas, we try to serve our community in many ways. While we're known for having an extensive inventory, an accommodating staff, and expert technicians, we also try to be a beacon for our community by keeping them updated on fun events occurring around the area.
Community Events in Doral FL
Our goal with this page is to help keep our drivers well-informed of fun events happening around town. These community events could range from a grand opening, a festival, a parade, upcoming concerts, or even a cultural experience. We try to let our community know about these events and gatherings so they can get to know each other more and continue making the area a great tight-knit community.
Planning Your Weekends
On this page, we'll also list some fun local places that'd be relevant to you. When there are some new restaurants opening up in town, we'll let you know! We'll even give you our opinions on the best restaurants throughout our area, or the top shops that you should check out. We'll also help you plan for the holidays with a few notable events and get-togethers withi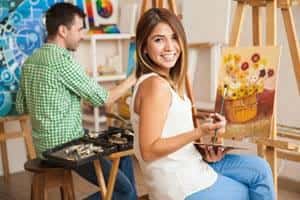 n the community. Whenever you run out of ideas, you can always look to us at Doral Toyota for guidance and tips.
Being a Part of the Community
At Doral Toyota, we try to be more than just a dealership. We're part of the community and we want to share the news with everyone about fun and exciting things that are happening in our area. Part of our commitment to our community is by being a go-to resource for updates about town events, as well as upcoming deals and incentives for drivers. We'll keep our ears to the ground and our fingers on the pulse so you can know about the fun events and activities that are making their way to our great community.
At Doral Toyota, we're always proud to be a part of the Doral, Kendall, and Hialeah areas.
January 2018 Events Near Me
Sunday Block Party with House a Town Kitchen and Bar
Date: January 28, 2018
Time: 2-7pm
Location: Hotel Colonnade Coral Gables, a Tribute Portfolio Hotel
180 Aragon Avenue
Coral Gables, FL 33134
Join Hotel Colonnade at The Pool Deck for their Sunday Block Party with House and Town Kitchen and Bar for pool fun, music, great food, and drinks!
Sundays on the River with Veuve Clicquot
Date: January 21, 2018
Time: 12pm-12am
Location: The Wharf Miami
114 Southwest North Rive Drive
Miami, FL 33130
Join the Wharf Miami for some great seafood, BBQ, donuts, and more! Click the link above to register and learn more information!
Taste of Heaven at Patch of Heaven Gardens
Date: January 27, 2018
Time: 4-8pm
Location: Patch of Heaven Gardens
21900 Southwest 157th Avenue
Miami, FL 33170
Enjoy a tasty afternoon at one of the most beautiful private locations in South Florida, Patch of Heavens Gardens. The owners have been growing cacao trees for several years and have partnered with Ricardo "Cao" Trillos, chocolate maker and chocolatier from Cao Chocolates to bring you the "Bean to Bar" chocolate experience. Learn where the chocolate comes from and how it can be used to create savory meals using cacao nibs, cacao butter, and how it is usually created! Tickets can be purchased at the link above.