Community Events Near Doral FL
Welcome to the Doral Toyota community events page! As a Toyota dealer for drivers in the Doral, Kendall, and Hialeah areas, we try to serve our community in many ways. While we're known for having an extensive inventory, an accommodating staff, and expert technicians, we also try to be a beacon for our community by keeping them updated on fun events occurring around the area.
Community Events in Doral FL
Our goal with this page is to help keep our drivers well-informed of fun events happening around town. These community events could range from a grand opening, a festival, a parade, upcoming concerts, or even a cultural experience. We try to let our community know about these events and gatherings so they can get to know each other more and continue making the area a great tight-knit community.
Planning Your Weekends
On this page, we'll also list some fun local places that'd be relevant to you. When there are some new restaurants opening up in town, we'll let you know! We'll even give you our opinions on the best restaurants throughout our area, or the top shops that you should check out. We'll also help you plan for the holidays with a few notable events and get-togethers withi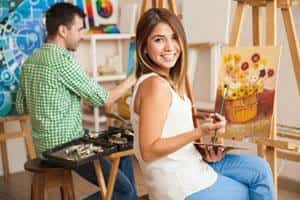 n the community. Whenever you run out of ideas, you can always look to us at Doral Toyota for guidance and tips.
Being a Part of the Community
At Doral Toyota, we try to be more than just a dealership. We're part of the community and we want to share the news with everyone about fun and exciting things that are happening in our area. Part of our commitment to our community is by being a go-to resource for updates about town events, as well as upcoming deals and incentives for drivers. We'll keep our ears to the ground and our fingers on the pulse so you can know about the fun events and activities that are making their way to our great community.
At Doral Toyota, we're always proud to be a part of the Doral, Kendall, and Hialeah areas.
June 2018 Events Near Me
15 Year Celebration
Date and Time: Saturday, June 23, 2018 5:00-7:00pm
Location: Doral Legacy Park
11400 NW 82nd St
Join the City of Doral as everyone sings Happy Birthday and celebrates the City of Doral's 15 Years! The celebration will include many exciting fun-filled activities for the whole family to enjoy. Refreshments and food will be available for purchase. Sponsored by your local Toyota dealer, Doral Toyota! 
Art of Music: Musical Nights at the Park
Date: Saturday May 19 starting at 8:00pm
Location: Doral Legacy Park
11400 NW 82nd St
Celebrate Father's Day with friends and family by joining us for a live musical performance that will make the whole family get up and dance. Guests are welcome to bring blankets and lawn chairs. Refreshments and food will be available for purchase. This event is free and open to the public.
Wynwood Art Walk Presented By Red Stripe
Date: Sat, Jun 9, 2018, 4:00 PM –
Sun, Jun 10, 2018, 3:00 AM
Location: Wynwood Marketplace
2250 Northwest 2nd Avenue
Miami, FL 33137
Wynwood Art Walk Block Party returns this second Saturday! Come out and take in the authentic reggae/dancehall vibe as The KGN hosts the WAYUP Block Party! It's a music stage takeover by your favorite reggae/dancehall artists and DJs! The music starts at 6pm, with performances by DJ Silent Addy, Keem Centrix, Dexter "Mayor of Miami", DJ Norie​ and a special performance by Christopher Martin, Popeye Caution and Tameka Marshall!