The Best Hispanic Dance Groups near Doral FL
The Hispanic culture is known for a variety of dances and styles that can all stand on their own. If you're simply looking to watch, or you or your child wants to learn a specific style, you should seek out one of the many dance groups in the Doral area. Whether you're looking to learn the rumba, salsa, mambo, merengue, or even the bachata, you'll want to know the right places to look. But to help you, we've compiled our list of the best Hispanic dance groups near Doral, FL.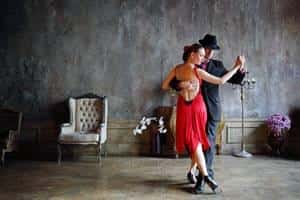 Hispanic Flamenco Ballet
220 71st Street, Suite #209, Miami Beach, FL
The Hispanic Flamenco Ballet is a nonprofit organization that's a subsidiary of the Arts & Dance Company. Their goal is to provide people with a window into cultural expression. They offer a variety of shows that you'll enjoy that feature a variety of flamenco styles and performances.
This dance company offers private performances for a fun get-together, or even as an educational experience through schools, colleges, and universities. They offer two distinct shows: the Latina American Inspirations, which displays an assortment of dance styles, or the Spanish Passion show, which features genres likes tango, jaleo, tanguillo, rumba, and of course, tablao flamenco.
Follow the Hispanic Flamenco Ballet on Facebook to catch a glimpse of the impressive shows.
Best of Times Dance Studio
6255 Southwest 8th Street, Miami, FL
If you're looking to learn a few Hispanic dance styles, or introduce your little one into a great activity, you may want to check out Best of Times Dance Studio in Miami. This studio provides detailed instructions spanning from the best styles and postures, along with the preferred music/tempo and even the fashion and costume styles to really present the experience. The studio features a 4,500-square-foot area with two dance floors that's not only suitable for recitals and performances, but they can also be rented out for a fun event.
Follow Best of Times Dance Studio on Facebook to check out their latest videos and updates.
Salsa Mia
Mango's Tropical Café at 900 Ocean Drive, Miami Beach, FL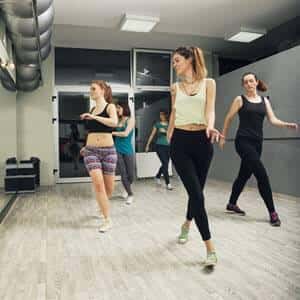 When you're heading to Salsa Mia in Miami Beach, you're getting the best display of different Hispanic dance styles. Salsa Mia has been featured on numerous television programs like the Travel Channel's Global Attractions, NBC South Florida Today, and even E! Online Latino, as well as many other publications in the Miami area. But if you're looking to learn the styles, you're in for a surprise.
Salsa Mia offers salsa lessons every night from 6:30 PM to 8:00 PM for all skill levels. You don't even need a partner to learn the styles. Afterwards, you can enjoy a tasty beverage in the Mojito Room to quench your thirst.
Sign up for lessons from the #1 ranked class on Trip Advisor! Stay in touch through Facebook.
There you have it, our list of the best Hispanic dance groups near Doral. Get your dancing shoes and outfits ready to embark on an adventure into the realm of Hispanic dance.