Stave Off the Summer Heat at These Three Ice Cream Shops near Doral FL

In hot and humid Doral, a heaping helping of ice cream can be just the way to cool off and feel refreshed enough to power through the rest of your day.
Whether you're grabbing a cone or dish with the family or planning your next date night, here are three of the best ice cream shops near Doral, FL, that will leave you feeling full and satisfied!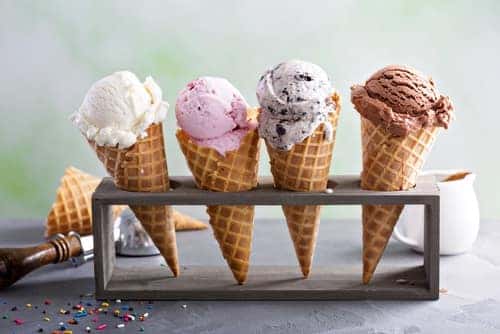 The facilities at Blue Bell Creameries have been around in some form or another for more than 100 years, but it wasn't until the 1980s that the ice cream parlor extended its reach beyond its home state of Texas. We're happy to have one near Doral, FL—and we think you'll be, too!
Blue Bell sells a range of year-round and rotational delights, from Southern Blackberry Cobbler to delicious Dutch Chocolate. If you're looking for light or no-sugar-added ice cream, you'll find those as well. And the team even offers a range of sweet Sherbet options, made from refreshing fruits like pineapple, lime, and orange.
Science nerds and ice cream lovers can unite at Brain Freeze Nitrogen Ice Cream & Yogurt Lab. Wondering how it's all done? First, they take fresh cream or yogurt and add your choice of flavor and toppings.Then, they blast it with liquid nitrogen and flash-freeze the ice cream at -320 ºF, creating a smooth, creamy concoction you'll absolutely love.
You'll find all kinds of science-themed creations, from The Element (cake-batter ice cream with Nutella and brownie pieces) to the Genius (coffee-Nutella ice cream with donut flavoring). Or, try a Cubanito, with cream cheese ice cream and sweet guava chunks!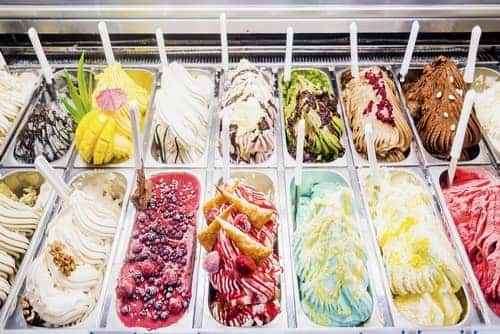 At Freddo, you can experience artisanal gelato in the Argentine tradition. They use fresh milk, pure cane sugar and fruits, and the finest natural ingredients to prepare a selection of helado (premium Argentine gelato) creations. Have it in a cone or cup—or mixed with coffee or into a smoothie.
The technique at Freddo is a time-honored tradition, involving fresh ingredients, mixing and pasteurizing, and whisking and cooling. You can enjoy sumptuous flavors like Italian Mascarpone, topped with raspberry puree, and Passionfruit Mousse.
Plan Your Next Ice Cream Outing
With fresh ingredients and ice cream made fresh daily, these are some of the best quality ice cream shops near Doral, FL. The next time your sweet tooth strikes, make sure these fine ice cream parlors are at the top of your list! Follow the links above to learn more about their menus!