These Miami Wedding Companies Will Help You Plan a Dream Ceremony

People always say, your wedding should be one of the best days of your entire life. As long as you're going through it beside the right person, that will absolutely be true. However, the right décor, food, and officiant can make that ring even truer.
These three wedding companies are based right here in the Miami area. They're committed to ensuring you have the wedding you've dreamed of since childhood.
Barefoot to Elegant Weddings |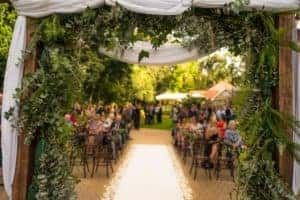 If your wedding is meant to be an expression of you and your partner's passions and tastes, then you need a ceremony and officiant that are made to fit.
Traditional isn't for everybody. Barefoot to Elegant Weddings offers officiants, ministers, and notary publics to match the exact needs of your wedding or vow renewal. While they can put on any traditional ceremony you'd prefer, they also specialize in non-religious, inter-faith, LGBTQ ceremonies, and more.
From Unity Sand ceremonies to Celtic Hand Fasting ceremonies, Barefoot to Elegant does it all!
Elements & Accents Event Rentals |
These days, when someone gets engaged, one of the first things they might do is head to Pinterest or Instagram for a bit of inspiration. Truly, the look of your wedding may be as important as the music or the cuisine. The pictures last forever, after all.
Elements & Accents Event Rentals provides elegant décor and furniture. They have modern and opulent tables and chairs, as well as unique sweetheart tables for the bride and groom. They even rent out photobooths and dancefloors for a bit of added fun.
MeKaSo Creations |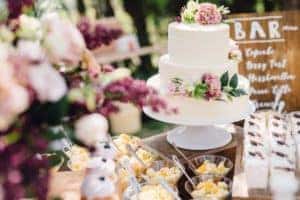 A wedding (even a small wedding) is comprised of a lot of moving parts. During the planning process, you could fill up more than one binder just trying to keep all your rentals, ideas, and notes straight.
MeKaSo Creations aims to unburden you during this process. They're a full-service planning boutique that will manage every aspect of your wedding.
A great concern of MeKaSo is to maintain your unique vision through every step of planning. With them, the wedding is absolutely tailored to you. It's just lacking a lot of the usual stress!
Are You Ready to Say I Do?
In order to pull off a big, extravagant wedding, you're going to need a little bit of help. The support of family and friends is invaluable, but a trusted wedding company can be just as helpful. Reach out to any one of these three today for the assistance you need. If you're near Doral, FL, and are interested in a new vehicle, come down to Doral Toyota for a test drive today!