An Insider Look at CityPlace Doral
Are you aware of CityPlace Doral? Surely, you've seen it being developed right off of NW 36th Street, but have you dropped by yet? CityPlace Doral has generated a lot of buzz since it was first planned, and even when it opened back in March. But, we're here to give you an insider's look at CityPlace Doral, so you can plan your visit.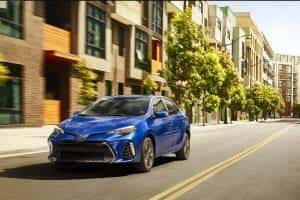 What Is CityPlace Doral?
The Dolphin Mall and Miami International Mall certainly make Doral a go-to place for commerce for people living in the greater Miami area. But now, with CityPlace Doral being open, Doral is set to be a major destination in southern Florida. CityPlace Doral is a huge commercial development that consists of homes and apartments, as well as a variety of great shops, salons, and even restaurants and bars.
CityPlace Doral is set to be a major hot spot in the area for young professionals and food fanatics. It's located right in the heart of Doral and is expected to be a major draw for tourism, as well as newer residents to the area. It was designed to be easily accessible from anywhere in the south Florida area.
What Does CityPlace Doral Offer?
If you're looking for fun, food, or great events in Doral, CityPlace Doral will be the destination. Residents who live at CityPlace won't have to travel far to go food shopping, because The Fresh Market is part of CityPlace, providing residents the opportunity to conveniently shop for food while getting to know their fellow neighbors. Of course, you can always hold off on the groceries by heading to one of the many restaurants that are currently a part of the area.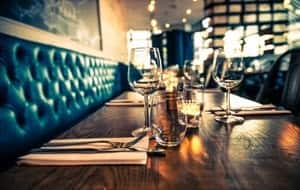 You can grab a snack at Angelo Elia Pizza, Bar, and Tapas, or fill up at BurgerFi. You can even do dinner and a movie at CinéBistro®. Complete the evening with some tasty treats at Sloan's Ice Cream, Le Macaron, or even 4D Gelateria. You'll be able to make a night of it without ever getting in the car, because there's plenty to do at CityPlace Doral, including Kings Miami-Doral, offering you the opportunity to have great cocktails and try your skills at bowling and other forms of billiards and parlor games.
Calling CityPlace Doral Home
This new community offers a lot to its residents, whether there are families, singles, or even couples. CityPlace Doral offers three residential locations that make up the entire community. The Manor Apartments offer one-, two-, and three-bedroom apartments overlooking a resort-style pool area. The Flats Luxury Apartments offer studios to three-bedroom apartments in 28 distinctive styles.
Of course, families will certainly love Oasis. This development area portion of CityPlace Doral features contemporary-style homes. These homes feature both four- and five-bedroom options that are complete with interesting features and stylish options.
Are you interested in checking out CityPlace Doral for some fun, excitement, and possibly even a place to live? Visit CityPlaceDoral.com to learn more.