Take Your Fall Fun to the Next Level at the 2018 Coconut Grove Pumpkin Patch Festival
Ahh, Fall. After the oppressive heat and humidity of the summer, the cooler temps and tasty indulgences of autumn are a welcome reprieve—especially when there's hot apple cider and pumpkin spice involved.
The 2018 Coconut Grove Pumpkin Patch Festival is perfect for local lovers of crafts, family amusements, and of course, fall desserts. We're here to tell you exactly wat you can expect.
Come on Down to the Patch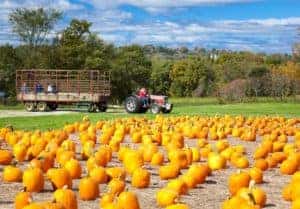 When you visit Regatta Park in Miami on the weekend of October 13th and 14th, you'll have a ton of different festivities to enjoy. Of course, the crown jewel is the pumpkin patch itself.
The patch is ripe with thousands of pumpkins in every color and size this year. Come down early to pick your perfect pumpkins, either for carving or for decoration. As a matter of fact, there's a pumpkin decorating tent with paints and crafts on site for the latter!
Rides Galore
This year's festival will also feature a carnival with rides for the entire family. There are smaller, low-intensity rides like kiddie coasters and bumper cars for the kids, as well as plenty of bigger, more thrilling options for adults.
Get Ready for Your Photo Op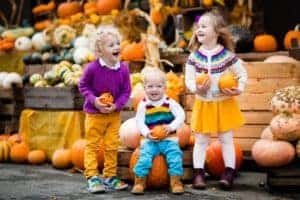 There's plenty of photo ops around the festival. Several fall scenes will be specially prepared in rustic vignettes. That makes for plenty of opportunities to capture your best family memories.
You may also want to take some snaps around scarecrow village. Dozens of pumpkin-headed scarecrows are being set up around the premises for visitors to dress up in whatever way they see fit.
Feel Free to Get Lost
What kind of pumpkin patch festival would this be without a classic corn maze? It wouldn't really be worth its salt. The kiddie maze here at the park has just enough challenge to keep the little ones guessing.
All the Eats You Can Handle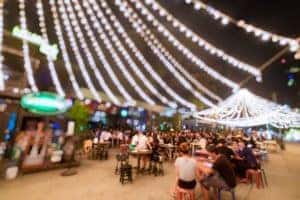 Pumpkins: Fun for carving, fun for tossing, but most of all, fun for eating. The festival this year will have a full-scale pumpkin food court filled with sweet and savory delights. There will even be a few pumpkin beer bars for adults looking to unwind with a cool beverage.
Pumpkin is the Spice of Life
Some may say that variety is the spice of life, but honestly, we think pumpkin reigns supreme. Be sure to purchase tickets to the 2018 Coconut Grove Pumpkin Festival to get your pumpkin spice fill this fall!