eBooks
Welcome to the Doral Toyota eBook library! This is the destination for drivers in the Doral, Miami, Kendall, and Hialeah, FL, areas who are looking for in-depth information to help them decide on their next car. We're proud to be a helpful resource for drivers who are embarking on the journey toward their next car.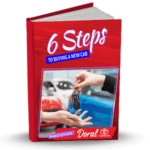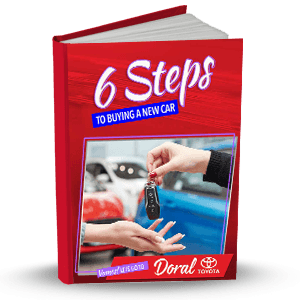 New to car buying? Here are 6 Steps to Buying a New Car you absolutely need to follow!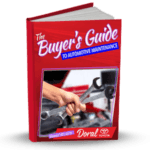 Need Service? Download your free Guide to Automotive Maintenance.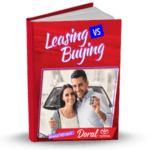 Stuck between your financing options? Check out our guide on Leasing vs. Buying for more info!
While we try to help with every step of the process, through our vehicle reviews and comparisons, these top eBooks to read help drivers take the next step. These FREE eBooks cover a variety of topics related to the experience of considering a major vehicle purchase. They'll provide you with tips and tricks so you can make the decision that's right for you.
How Our eBooks Help
When you're currently considering your next vehicle, you're probably conducting a lot of research in order to make the right decision. While we do have helpful reviews and comparisons available on our website, these eBooks help you take your research a step further. These great eBooks to read are more detailed and comprehensive than our vehicle reviews. You'll be able to learn a lot so you can begin making your decision with ease and confidence.
Are These eBooks Required?
These eBooks are a free resource for our drivers to use to help them learn more so they can make the right decision. Of course, you don't have to download or read these eBooks; they're just here for extra information. Choosing the right car to buy isn't the easiest decision. In fact, it can be really difficult. That's why we have this eBook library, so drivers have a helpful resource that they can use to ease the stress of the decision-making.
Getting Your Free Copy
Our top eBooks to read are free and easily attainable. When you find an eBook that you want to download, simply click on its picture. You'll see a form on the bottom of the page that's asking for basic information. Once you fill out the form and submit, we'll send you your copy of the eBook, along with some coupons that you can use at Doral Toyota.
Doral Toyota is happy to be a helpful resource for drivers in the Doral, Miami, Kendall, and Hialeah areas. Download our free resources today, and don't hesitate to contact us with any of your questions!