Our Guide to Little Havana
When you're on your next Miami vacation, there are several ways that you can have a great time. However, for most Miami visitors, the top item on their to-do list is spending some time in Little Havana. One of the most vibrant neighborhoods in Miami, Little Havana is infused with Cuban culture and is one of the best places in Miami for a little fun and excitement.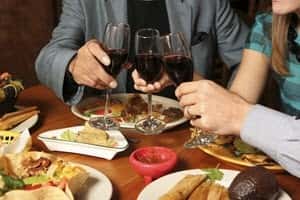 If you're interested in visiting Little Havana, which is just a short drive from communities like Doral, Westchester and Kendall, it's a good idea to learn about some of the best chances for fun in this neighborhood so that you can plan your trip. Here is our guide to Little Havana that includes some of the most interesting sights and sounds you need to experience in this Miami neighborhood.
Viernes Culturales
While spending time in Little Havana, there are a variety of events in which you can take part. However, the most exciting way to learn about the culture and history in Little Havana is participating in Viernes Culturales, or Cultural Fridays.
This exciting festival takes place every Friday night between 7 and 11 p.m. on Calle Ocho between 13th and 17th Avenue. Viernes Culturales is a celebration of Cuban culture and offers a variety of ways to have fun, including music, dancing, food and Little Havana merchants. A favorite of locals and visitors alike, Viernes Culturales is an event in Havana you have to experience for yourself.
Cubaocho Museum & Performing Arts Center
If you're like many visitors to Little Havana, you want to immerse yourself in the local culture. While there are several ways to accomplish this goal, the easiest is paying a visit to the Cubaocho Museum & Performing Arts Center.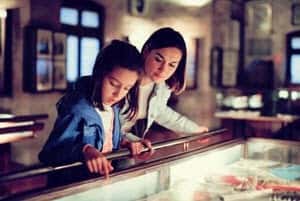 There are a variety of activities available to visitors of the Cubaocho Museum, including live music and dance performance. When you visit Cubaocho, you can also tour interesting art exhibits that will help you connect with the culture of Little Havana. Cubaocho Museum & Performing Arts Center is one of the most popular cultural institutions in Little Havana, and should be a part of your visit to this neighborhood.
Azucar Ice Cream Company
When the temperature starts rising in Little Havana, you need to find an easy way to cool down. Fortunately, while visiting this popular neighborhood in Miami, you can beat the heat with a frozen treat from the Azucar Ice Cream Company.
Home to the Original Abuela Maria ice cream, Azucar offers delicious ice cream in Cuban inspired flavors like passion fruit, mamey and flan. When you're craving a tasty bowl of ice cream, you can visit the Azucar Ice Cream Company on Calle Ocho and SW 15 Avenue and try one of their 24 flavors.
Visit Little Havana
As you can now see, Little Havana is one of the most interesting neighborhoods in all of Miami. By using our guide to Little Havana, you can easily plan a trip to this neighborhood that is packed with fun and excitement. If you're looking for a solution for getting around Little Havana, you can shop for a new or pre-owned car at Doral Toyota.
Doral Toyota works with customers from Westchester, Doral and Kendall, and we can help you find a great car.