Best Latin American Restaurants in Doral FL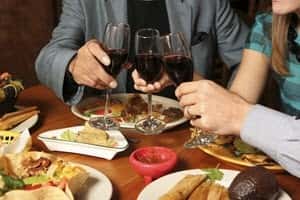 When you're in the mood for something exotic, your average American food or bar fare will rarely satisfy your tastes. Finding a great Latin American restaurant is crucial, because you want the authentic flavors that give you a simple taste of the culture. But given the variety of Latin American-style restaurants in southern Florida, finding a suitable one can be tricky, unless you spend countless hours on Yelp trying to figure out which restaurant is the best.
We're happy to tell you that we did the legwork so you don't have to. Now, we present you our list of the best Latin American restaurants in Doral, FL.
Amaize
3887 Northwest 107th Avenue, Unit 101, Doral, FL                   Facebook                    Instagram
If you're a fan of the "create-your-own" style of food ordering, you'll certainly love Amaize. This is your location for Arepas, a cuisine style that's been around for hundreds of years. It consists of a corn meal pocket stuffed with your favorite ingredients, allowing you to have your whole meal in the palm of your hand. You can come in for breakfast, lunch, or dinner, with a variety of options that are suitable for each meal of the day. Start out by picking your favorite protein, cheese, and veggies, along with some delicious sides, and you're on your way to enjoying a freshly made Arepa.
Blue Matisse
2505 Northwest 87th Avenue, Doral, FL                     Facebook                    Yelp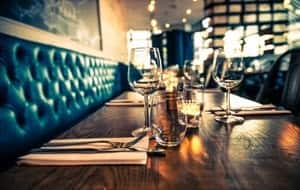 If you're looking for a classy experience while you indulge in the many flavors of Latin America, you may want to check out Blue Matisse. On top of the many delicious hand-crafted cocktails, they have a wildly experimental menu offering you many different styles and flavors. Start off right with the Spicy Lobster Guacamole or the Ceviche Trio before you work your way toward the more involved and filling dishes. Sample seafood dishes like the Grouper a lo Macho or the Salmon Zarandeado. If you're a land lover, you may enjoy the Pollo a la Brasa or the Gochujang Chili Pork Chop. Of course, you'll want to save some room for dessert with options like Coconut Flan or the Lacuma Crème Brulee.
Monserrate
9545 Northwest 41st Street, Doral, FL                         Facebook                    Instagram
When you're in the mood for Colombian food, why not go to Monserrate? They've been providing the greater Miami area with authentic flavors since 1974, and with that much experience, they've certainly perfected their craft. Their menu options are extensive, spanning from authentic soups to empanadas, as well as filling entrees. Sample some tasty grilled fish, Colombian-style steak, or even platters offering a wide array of flavors. You'll certainly feel like you've toured the rolling hills and farmlands of Colombia after your meal.
We hope this list of the best Latin American restaurants in Doral was helpful in showing you the different flavors and dishes that you can find right around the corner. Try them all to figure out which of these restaurants is your absolute favorite!