Lease Deals near Doral, FL

Doral is a lovely city in southern Florida home to nearly 60,000 people. The city is relatively young, only being officially incorporated in 2003. Since then, it has gained an appealing reputation as a place where you can conduct business and enjoy an appealing lifestyle. There are numerous businesses and shops in the area despite its size. If you prefer the outdoors to enterprise, however, Doral also has a multitude of well-maintained parks for all to enjoy.
As a town built on good business, buying a car may not be in your best interest. Instead, you might consider leasing a vehicle. When you opt for a lease, you can enjoy driving a new and advanced car while only having to pay for the miles you use. Learn more about leasing and check out some incredible lease deals near Doral, FL at Doral Toyota.
Should You Lease?
Making the decision to lease rather than buy can be tricky. There are plenty of benefits you can enjoy from a lease. You're essentially leasing the vehicle rather than buying it outright, so you're never responsible for its entire value. That alone takes a lot of weight off your shoulders.
Leasing is generally a good idea if you're looking to drive a new model vehicle. The latest and greatest technology can be at your fingertips in a new lease rather than beyond your grasp if you chose to buy. It's also a good idea to lease if you need a newer car to represent your business. We won't tell anyone you're leasing.
Leasing with Doral Toyota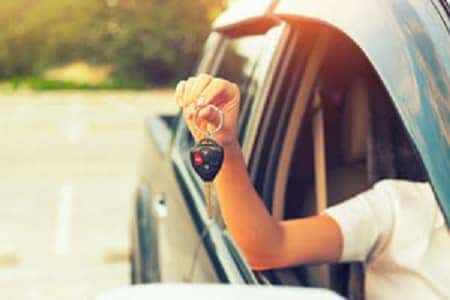 Whether you're trying to lease or buy, you can always expect the same passionate service we provide all our customers. Remember, you set the standards for what's right for you, and if you want a lease, we will do our best to find the best vehicle for you. Finding the right vehicle shouldn't be a problem with our extensive inventory of over 300 new Toyota models. Whether you're looking for a sedan like the Camry or a versatile crossover like the RAV4, you can be sure we have what you're looking for.
Our finance team can help get your lease in order by going over the numbers with you. Regardless of whether you're leasing or buying, you need to stay within your budget, and that's exactly what our expert financers can help with. We want you to be completely satisfied when you drive off our lot in your new lease.
Doral Florida Lease Deals
When you're looking for lease deals near Doral, FL, look no further than Doral Toyota. With the help of our finance department, you can get the best lease deals for all of Toyota's top models, such as the reliable Camry or the rugged Tundra. To see what we have to offer you, reach out to our finance team to learn more. They'll work within your budget to get you behind the wheel of a brand-new Toyota with all the technology and special features you could want. Visit us or contact us today to learn more!