Pros and Cons of Leasing a Car
When you're driving through the streets of Doral, Kendall, Miami, and Hialeah, you deserve to cruise in style. Let's be honest, though. Cars aren't cheap. Even pre-owned cars can be more expensive than you might like, so upgrading your ride can be a bit of a challenge. However, there are some avenues that allow you to upgrade without fronting money for an entire vehicle.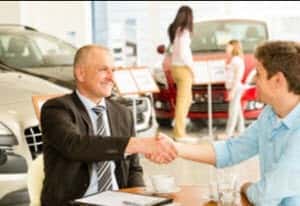 Instead of buying a car, you have the option to lease one. Leasing is a big decision to make, however, and shouldn't be taken lightly. At Doral Toyota, we want you to be informed before you make any major decision, so we've compiled this handy list of the most important pros and cons of leasing a car.
Take a look at our new inventory to see if there is a car you might be interested in leasing near Kendall, Miami and Hialeah today!
Pros of Leasing a Toyota near Kendall, Miami & Hialeah, FL 
The main benefit of leasing a car is that you only have to worry about it during its most efficient years. The first few years of a new car are largely problem-free, and taking care of an older car can be a real hassle. With leasing, you never have to worry about that. What little maintenance you do have to worry about like oil changes are often covered under warranty.
Leasing also allows you to drive a car that would normally be out of your price range. You only have to pay for the miles you use rather than the entire car, so it's less of a monetary commitment. Since you're only in it for a set amount of time, the car's market value isn't your concern. You don't have to go through the trouble of selling it or trading it in. You just drop it back at the dealership when you're finished. If you're a business owner, you can also enjoy some tax advantages.
Cons of Leasing a New Car
When you lease a car, there are some downsides, as well. When you lease one car after another, the monthly payments keep coming. However, if you're willing to settle for a single car for years, you'll eventually have it paid off and won't have to worry about monthly payments. Thinking long term, it's better to buy a new car and drive it for as long as you can if your goal is to save money on payments.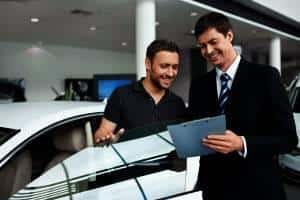 There are limitations to what you can do with your car when you lease it. Your contract will specify a mile limitation that you can't go over. If you do go over that limit, you'll be subjected to additional fines. On the reverse side, you don't get credit for miles that go unused, so you may feel obligated to get as close to that limit as possible without going over.
You also can't make excessive modifications and must return the car back in the same condition, minus the expected wear and tear. You're also under contract, so ending the lease early could result in hefty fees.
Find Toyota Lease Deals near Kendall, Miami & Hialeah, FL 
Now that you know the pros and cons of leasing, you can determine if leasing is right for you. If you want to drive the latest cars with lower monthly payments than normal, leasing is the perfect solution. At Doral Toyota, we have the latest Toyota models available for you to lease, so you can drive a high-quality vehicle that would normally be out of your price range.
Cruise the streets of Doral, Kendall, Miami, and Hialeah in style with a brand-new Toyota. Visit us or contact us today to learn more!