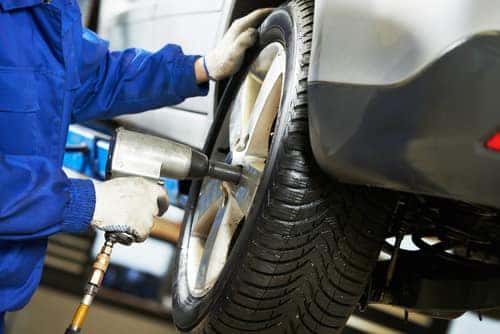 Your tires are your vehicle's contact points with the road, so it's vital to your vehicle's health and your safety that they be in proper condition. Routine services, such as tire rotation, tire inflation, and wheel alignment, are all it takes to be sure your tires are ready to tackle the road ahead.
Learn more about the tire repair services at Doral Toyota, proudly serving drivers in Doral, Miami, Kendall, and Hialeah.
Tire Rotation
Traction is vital to your vehicle's safety, but many conditions can cause your tires to wear unevenly. In addition to factors like improper alignment, rear-wheel or front-wheel drive vehicles cause your tires to wear at different rates. Performing regular tire rotations helps your tires wear evenly and ensures you get the most mileage as possible from your new tires.
Tire Inflation
Having the correct pressure for your tires ensures your vehicle has optimal contact with the road, improves fuel economy, and allows your tires to wear evenly, preventing you from needing new tires prematurely. In addition to our tire repair, we can also check the tire pressure and inflate or deflate them to the manufacturer's specifications.
Tread Depth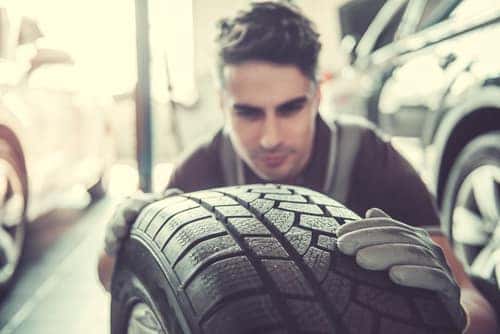 Your tire tread is what helps you keep the ideal traction with the road, especially in wet or slippery conditions. Checking your tread depth is easy to do on your own with a tire tread depth probe or by using the trusted penny test.
To do this, simply put a penny with the top of Lincoln's head facing down between the tread grooves. If you can see the top of Lincoln's head, your tire tread is too low and it's time to replace your tires.
Wheel Alignment
Aside from your tires themselves, your vehicle alignment can affect the longevity of your tires. Daily driving hazards, such as potholes, rough roads, or bumping a curb, are all it takes to knock your wheels out of alignment, leading to your vehicle pulling to one side or vibrating when you brake, as well as causing your tires to wear out faster and lose traction.
Having proper wheel alignment helps your tires last longer and wear evenly, improves your gas mileage, and keeps your vehicle performing at its best.
Schedule Your Tire Service Appointment
Does your vehicle need new tires or tire servicing in Doral, Miami, Kendall, and Hialeah? Doral Toyota is here to help. Visit our service center to speak with one of our highly trained service technicians about your vehicle's unique tire needs and schedule your tire service appointment today!