Our Go To Tapas Places in Doral, FL
When you're driving around Doral, Kendall or Westchester and are looking for a tasty meal that you can share with your friends, there is no better choice than Spanish tapas. Whether you're interested in a hot or cold meal, tapas are a great choice, and spending some time in a tapas restaurant is the ideal way to relax at the end of a long day.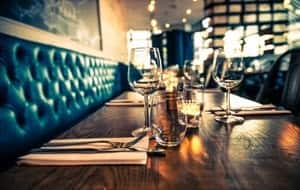 However, before you can enjoy a tapas meal, you need to find the best tapas restaurants in your area. Here are a few of our go to tapas place in Doral, FL, that you can visit when you're looking for a quick meal that you can enjoy with your friends and family.
La Taberna de San Roman
If you're interested in eating authentic Spanish tapas in a relaxed and friendly atmosphere, then one of your best options is visiting La Taberna de San Roman. This restaurant has providing high-quality cuisine for over 25 years, and is a great place to enjoy tapas with your friends.
On the tapas menu at La Taberna de San Roman, you'll find a variety of mouth watering items that you may not be able to stop eating. A few of their most popular choices include serrano ham, manchego cheese, garlic shrimp and fried red peppers. This restaurant also provides regular events on Friday and Saturday nights so that you can enjoy a show while you're eating your meal.
Bon Picat
Another one of the best tapas restaurants you'll find in Doral is called Bon Picat. Located on NW 107th Avenue, Bon Picat provides a great selection of Spanish meals, including some of the best tapas you'll ever try.
At Bon Picat, you can choose either hot tapas or cold tapas. On the hot tapas menu, you'll find items like fresh sausage in brandy sauce, grilled cuttlefish and mussels in wine. Cold tapas options include marinated black and green olives, white anchovies in vinegar and potatoes in aioli sauce. Bon Picat also provides a great selection of special Spanish sausages.
Blue Lisbon
For many people interested in a tapas meal, they want a unique and memorable dining experience, which is exactly what you'll find at Blue Lisbon. Offering both Portuguese and a tapas bar, Blue Lisbon is sure to become one of your favorite spots in Doral.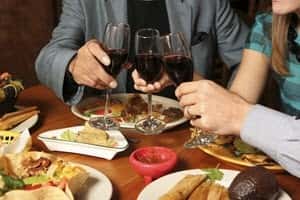 At Blue Lisbon, you can either browse the times at the tapas bar or order your favorite dish right from their menu. Just a few of their most exciting items include clams in wine and garlic, Portuguese sausage flamed in liquor and deep fried cod fish. Whether you want tapas or a full meal, Blue Lisbon is a great place to grab a meal.
Visit Tapas Places in Doral, FL
If you're looking for a fun eating experience, grabbing tapas with a few of your friends is a great choice, and as we have seen, Doral offers several fantastic tapas restaurants. If you want to visit all of the tapas places in Doral, FL, you need to find a great vehicle at Doral Toyota.
In addition to Doral, Doral Toyota serves customers from Kendall and Westchester, and we offer a great selection of new and pre-owned vehicles.