3 Delicious Bakeries to Visit on Pi Day

March 14th is a special day, as it celebrates the mathematical constant π. Since the first three digits of π are 3.14, it only makes sense that Pi Day should be celebrated on March 14th. What's the best way to party? With pies, of course. Check out these three bakeries you should head to on Pi Day.
Fireman Derek's Bake Shop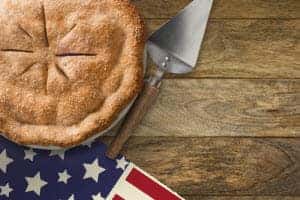 Located in the heart of Wynwood, this bake shop got its start with a vision from Derek Kaplan, who honed his craft of baking as a side project when he wasn't fighting fires, hence the business name. Years later, Fireman Derek's has become the place to go for cakes and other desserts.
You can even order online, though pick up is only available in-store. All pies are sold by the slice or whole at the shop. So, what's on the menu? You can go with an all-American classic apple pie, tantalize your taste buds with the unique guava berry pie, or indulge in a pecan pie. Other pies include s'mores, salted caramel, and key lime. If you're not in a pie mood, try out one of Derek's great cheesecakes or cakes.
Stay up to date with all the shop's latest happenings, include specialty pie offerings, by visiting their Facebook page.
The Good Pie Company
The Good Pie Company, which opened in 2013, began years earlier in the kitchen of Marti and Frank Reich. Now with a storefront to call their own, you'll find both sweet and savory pies at their Hollywood location.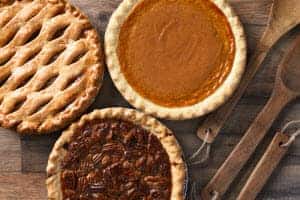 Sweet pies can be ordered in 4-inch, 6-inch, or 10-inch sizes. Year-round fruit pies, such as apple and cherry, and seasonal choices, including blueberry, peach, and plum, come with a lattice or crumb topping. All pies are made from 100% fresh and natural ingredients, with no artificial flavoring or preservatives. If you're not in the market for a sweet pie, Good Pie offers delectable chicken pot pie, Aussie-style meat pie, and even quiches.
Keep up with Good Pie Company's schedule and events at their Facebook page, or check out their website to see the full menu.
Sweetness Bakeshop
As Sweetness Bakeshop says, they've been "baking the world a better place" since 2010. Using the freshest ingredients in all desserts, including whole grain flour and fresh fruits, you can experience the quality for yourself at Sweetness.
The Diaz family owns this Miami bakeshop, which produces many tasty pies, including key lime and apple. They've also been recognized by the Miami New Times for their cupcakes. If you're interested in trying something completely different in terms of pie style, check out the pumpkin and red velvet whoopie pies.
Visit their website for ordering information and to see the full menu, or hop over to their Facebook to see their treats up close.
Enjoy a Pie for Pi Day
Make March 14th a festive day! Or, at least, excuse yourself for a moment to pick up a delicious pie from one of these three bakeries for Pi Day. We promise you won't regret it.