Toyota Corolla Maintenance Schedule

If only there was a single resource that would allow you to learn when you need to take your car into the shop, and for what. If only you could find all of this information in one convenient place.
You've found your one-stop shop. Our team here at Doral Toyota created this Toyota Corolla service schedule so that you can figure out when to take your car into the shop and for what in one place.
If you have any further questions, please don't hesitate to reach out to the team at our service center. It's located just a couple of minutes away from Doral, Kendall, Hialeah, and other close-by Florida cities.
Factory-Recommended Service Plan: Toyota Corolla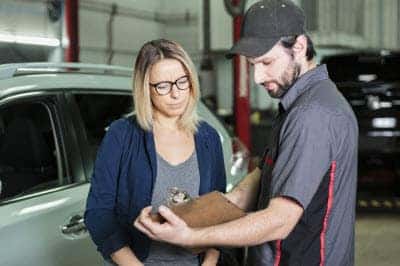 There are three significant intervals for your Toyota Corolla's maintenance plan. Check them out.
Minor Service (5,000 Miles or 6 Months): driver's floor mat check, engine oil/oil filter replacement, drain plug gasket replacement, tire rotation/tread depth, tire pressure to correct psi, inspect wiper inserts/blades, exterior light bulb functionality, brake lining (visual inspection), adjust all fluid levels
Intermediate Service (15,000 Miles or 18 Months): visually inspect brake linings/drums, visually check brake pads/disks, inspect and adjust the fluid levels, ball joints/dust cover (inspection), drive shaft boot condition, brake fluid condition, cooling system operation, exhaust system operation, fuel lines, etc.
Major Service (30,000 Miles or 36 Months): inspect the radiator, inspect the condenser, inspect the engine coolant, steering/suspension components, exhaust system (inspection), fuel lines and fuel gap gasket, fuel tank vapor vent system hoses, ignition wires, replace the spark plugs, reset the maintenance reminder light, multi-point inspection with full print-out, road test, and several other custom procedures
Note: These mileage and time intervals are recommended for drivers who are operating their Corollas in standard conditions. If you're hitting the dirt roads, taking on the trail, or driving up north in the snow, you might want to consider getting your car serviced more frequently (and more aggressively). Feel free to reach out to our technicians today if you'd like a quick consultation on any specialty circumstances.
Corolla Maintenance South Florida: Doral, Kendall, Hialeah, Miami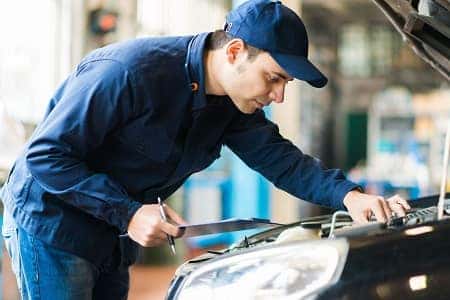 If you notice that your car is due for any of the service intervals above, why not bring it to the top team in the area?  Our experts have been in the industry for years, and they know exactly what they need to do. They're well-versed in taking care of your car efficiently, effectively, courteously, and professionally.
From oil changes to brake services to tire rotations and beyond, they know how to take care of it all.
Schedule an appointment today at Doral Toyota Service Department!
It's extremely easy to set up your next maintenance appointment with our maintenance department:
Call us on the phone
Text us from your cell
Chat with us online
Fill out a quick form
Come on by in person
Either way, we're just a short drive away from Hialeah, Kendall, Doral, and the rest of South Florida.