Toyota Corolla vs Honda Civic

There's no doubt that the Toyota Corolla and the Honda Civic are popular choices here at Doral Toyota. Their sleek designs, high performance, and great technologies make for a smart overall driving experience for Doral, Miami, Kendall, and Hialeah area drivers.
However, in this Corolla vs. Civic comparison, we'll set these two side by side in order to show you how they stack up to each other. By the time we get to the end, you're sure to agree that one of these fine cars manages to go above and beyond what the other one has to offer. Read on to learn more and to find out which one that will be.
Toyota Corolla vs Honda Civic: Safety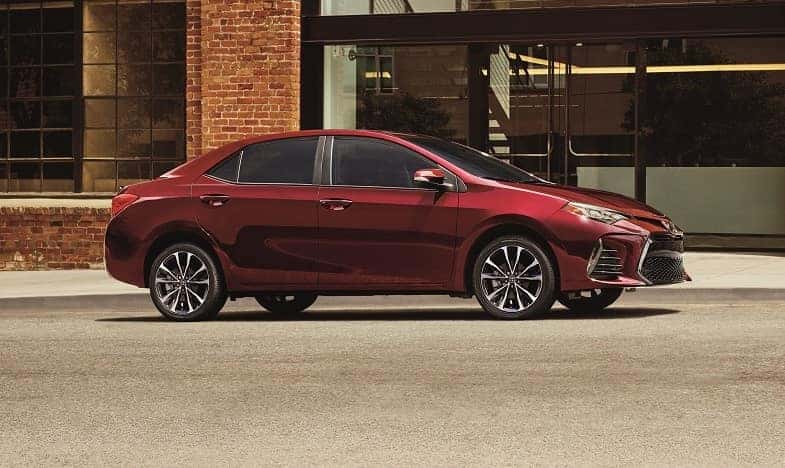 One of the first things that most drivers look for in a car is safety. After all, if the car can't protect you and your family, is it really worth its salt? The Corolla and Civic provide you with an abundance of support in this area.
For example, they both feature: automatic high beams for increased visibility when conditions call for it; lane departure warning and steering assist systems to prevent you from inadvertently exiting your established position on the roadway; and systems that help you to avoid a collision in the event the possibility for one is detected.
One particularly notable safety feature that comes standard in the Toyota Corolla, but is not found in the Honda Civic, is Smart Stop Technology. This useful safety tool provides a measure of reassurance by recognizing when the gas pedal and brake pedal are being pressed and instantly reducing engine power to allow the vehicle to come to a stop.
This feature has the potential to come in handy in the event that the accelerator gets jammed. Applying pressure to the brake will result in the Smart Stop Technology halting the acceleration in favor of the braking, and cause the car to stop.
Toyota Corolla vs Honda Civic: Spotlight on Performance
When it comes to powertrain performance, you'll notice that the Corolla and the Civic have one big thing in common: Each comes standard with a 4-cylinder engine. A closer look into the performance capabilities of each will effectively separate them, so you can get a better feel for what they bring to the table.
Each of these engines features its own set of enhancements to help maximize the level of power and efficiency you can expect to see. For example, the Corolla comes standard with Dual Variable Valve Timing with Intelligence, and the Civic features i-VTEC® technology. Both enhancements help to simplify intake and exhaust, in order to streamline power usage.
The big difference here is that the 2019 Toyota Corolla also comes standard with the smooth, automatic shifting that's provided by the Continuously Variable Transmission (CVT) that includes intelligence and Shift Mode for a much more responsive and intuitive shifting experience. To get a CVT in the Civic, you'd have to opt for an upgrade. Otherwise, you'll be left with the standard offering of a 6-speed manual transmission.
An Emphasis on Convenience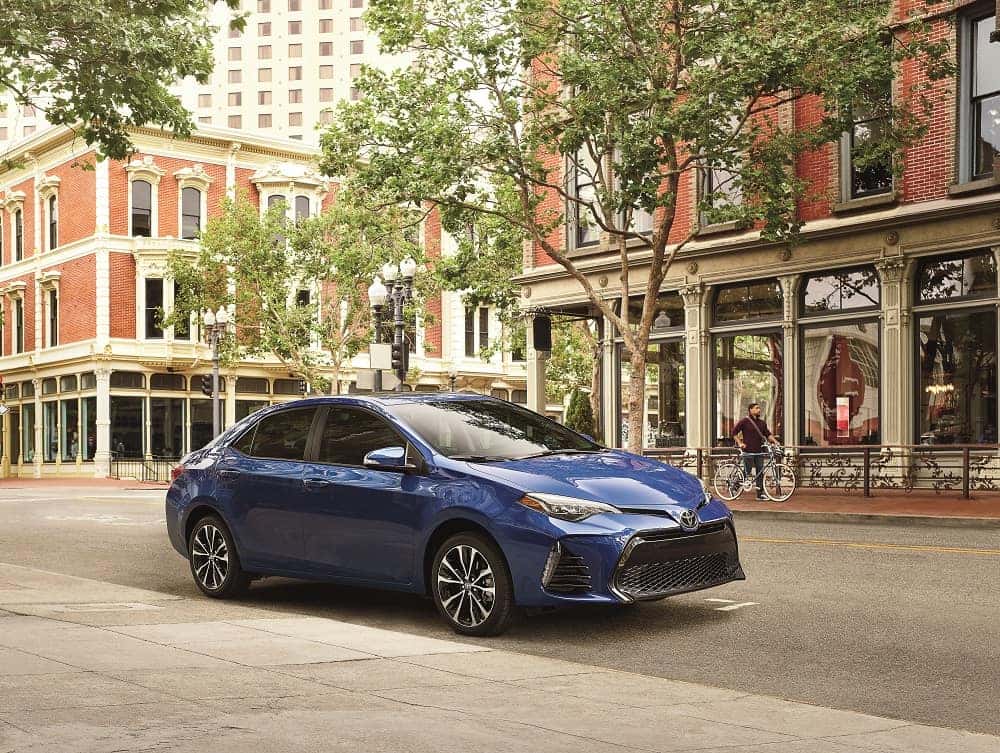 Convenience is another item that tends to be a determining factor whenever you're shopping for the ideal car. While these sedans have accommodating automatic climate control systems to keep the cabin at the preferred temperature setting for everyone on board, the available system in the Corolla boosts the comfort level up a notch with a dust and pollen filter, which is not something you'll find in the Civic.
Another convenience that the Toyota Corolla and the Honda Civic share is the fact that they come with 12-Volt auxiliary power outlets to plug in your electronic devices. The Toyota Corolla again steps out ahead of the Civic by coming standard with a USB 2.0 port. The most amps you'll get out of any of the USB ports you'll find in the Honda Civic is 1.5.
Corolla vs Civic: Interior Technology
Technology is a prominent part of what the cabins for these vehicles have to offer you and your passengers. They each make use of entertainment and information elements that have the ability to effectively enhance your overall driving experiences in order to make them even easier.
Getting right down to it, the Toyota Corolla just seems to start out with a more robust infotainment suite. For instance, the Entune™ Audio system comes standard with a 6.1-inch touchscreen for easy access to all its controls as well as a full-bodied 6-speaker audio system for your optimum listening enjoyment. It's certainly no secret that these two distinct features easily surpass the standard 5-inch touchscreen and 4-speaker audio system in the competitor.
Additionally, it's also worth mentioning that the infotainment system in the 2019 Toyota Corolla is available with a CD player as a way to expand your entertainment options. It also includes a Doppler Weather overlay on the display screen that provides you with the latest weather information, so you can adjust your route accordingly.
The Corolla also comes with standard Siri® Eyes Free texting. This feature effectively keeps you free from distraction throughout the drive by allowing you to send and receive texts without the use of your hands. To get a similar feature in the Civic, you'd have to upgrade.
Which of these Sedans Is the Right One for You?
Doral, Miami, Kendall, and Hialeah area drivers may be struck by the initial allure of both the Toyota Corolla and the Honda Civic. After all, there's no denying that these are two attractive automobiles. However, the above comparison proves that a closer inspection reveals the Toyota Corolla to be the smarter option.
Now that you've seen a glimpse of the kinds of benefits the Corolla has in store for you, you're ready to experience it firsthand. Get to know the Toyota Corolla even better at Doral Toyota by contacting our team for more information and scheduling a test drive today!