Toyota Corolla vs Nissan Sentra

If you're looking for a smaller sedan to get around Doral, Miami,  Kendall, and Hialeah, both the Toyota Corolla and the Nissan Sentra may seem like good choices. However, we think you'll find that one consistently bests the other.
Want to get better acquainted with each sedan? Then check out this Toyota Corolla vs. Nissan Sentra comparison by the Doral Toyota team.
Toyota Corolla vs Nissan Sentra: Safety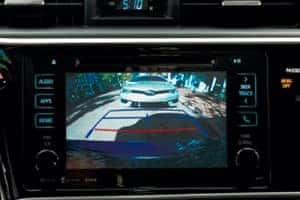 If you're curious about how well either of these sedans would hold up in a collision scenario, it's a good idea to look to the Insurance Institute for Highway Safety (IIHS). Their rigorous crash testing is an excellent judge of structural strength.
After the IIHS tests, the Toyota Corolla came away with a 2018 TOP SAFETY PICK. The Nissan Sentra, on the other hand, fails to earn this commendation. Why not?
Both these cars have reinforced safety structures. Though we think that the technologies play a big role, too.
The Toyota Corolla comes standard with a suite of collision-predicting features called Toyota Safety Sense™-P (TSS-P). This suite utilizes cameras and sensors to predict and prevent accidents and includes features like Dynamic Radar Cruise Control and more.
You can get some nice collision-predicting features in the Sentra, too. You'd just have to upgrade to a higher trim.
Toyota Corolla vs Nissan Sentra Specs
In the performance department, you're bound to notice a big similarity between these cars: each comes standard with a 1.8L 4-cylinder engine. They produce nearly the same horsepower, too, with the Corolla maxing out at 132 and the Sentra at 130.
Granted, it's the features backing up this engine that make the difference.
The 2018 Nissan Sentra comes standard with a 6-speed manual transmission. This requires drivers to do all the gear-shifting themselves, potentially losing a bit of efficiency in the process.
The 2018 Toyota Corolla comes standard with a Continuously Variable Transmission (CVT). CVTs are notorious for being smoother transmissions, which take most of the unnecessary work out of the driver's hands. Ultimately, it may be a more convenient setup.
Corolla vs Sentra Interior
One of the first things you'll notice between the cabins of these vehicles is that there is a space difference.
The cabin of the Toyota Corolla offers 97.5 cubic feet of space for passengers, whereas the Nissan Sentra offers just 95.9 cubic feet.
So, things are a bit bigger in the Corolla and not just in terms of the cabin itself. The Corolla comes standard with a 6.1-inch touchscreen and 6-speaker audio system. The Sentra has just a 5-inch touchscreen and 4-speaker audio system.
If you like things a little bit bigger, you're going to have to go with the 2018 Toyota Corolla.
Toyota Corolla vs. Nissan Sentra
There's plenty of fine features in both the Toyota Corolla and the Nissan Sentra. However, if it's extra safety, smoothness, and space that you want, the Corolla is the obvious choice.
Doral, Miami, Kendall, and Hialeah drivers can get behind the wheel at Doral Toyota. Contact us to schedule your Toyota Corolla test drive today!