Toyota Corolla vs Toyota Camry
If you're looking for style and performance when driving through the streets of Doral, Miami, Kendall and Hialeah, you need a sedan. They may seem plain, but the modern sedan has tons of exciting features that make these cruisers some of the best driving experiences you'll ever have. Sedans are the most popular class of car in the country, however, so finding the right one for your needs can be difficult.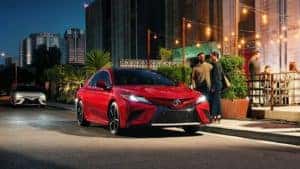 At Doral Toyota, we want to make your search as seamless as possible. That's why we've taken two of the best sedans out there and compared them. The Toyota Corolla and the Toyota Camry both have a lot to offer, but only one can be right for you. Learn about the differences between these two incredible sedans in our Toyota Corolla vs Toyota Camry comparison.
Corolla vs. Camry Performance
One of the most important things in any sedan is performance, and both of these vehicles perform exceptionally well. You'll find plenty of power under the hood of either. The Corolla features a 4-cylinder, 1.8-liter engine that offers 140 horsepower. The engine in the Camry is a bit more powerful, however, as its base 2.5-liter 4-cylinder can offer 203 horsepower.
If that's not enough, you can upgrade the Camry to a V6 engine that features an incredible 301 horsepower. As you might expect, this comes at a cost in terms of fuel efficiency. The V6 Camry gets an EPA-estimated 22 mpg city and 32 mpg highway. Meanwhile, the Corolla gets an incredible EPA-estimated 30 mpg city and 40 mpg highway.
Toyota Corolla vs. Toyota Camry Interior
Modern sedans have more interior space than you might think. When it comes to interior space, the Camry is a larger vehicle, so it tends to have more space. Headroom for the front is the same for both, but rear passengers in the Camry get to enjoy 38 inches of headroom while Corolla rear passengers only get 37.1 inches. Rear passengers may still enjoy the Corolla more, however, due to the extra legroom.
The Camry offers 38 inches which is still plenty more than most sedans, but the Corolla offers 41.4 inches of rear legroom. If you're more interested in carrying cargo in the trunk, the Camry features a bit more space at 14.1 cubic feet, compared to the Corolla's 13 cubic feet of space.
Safety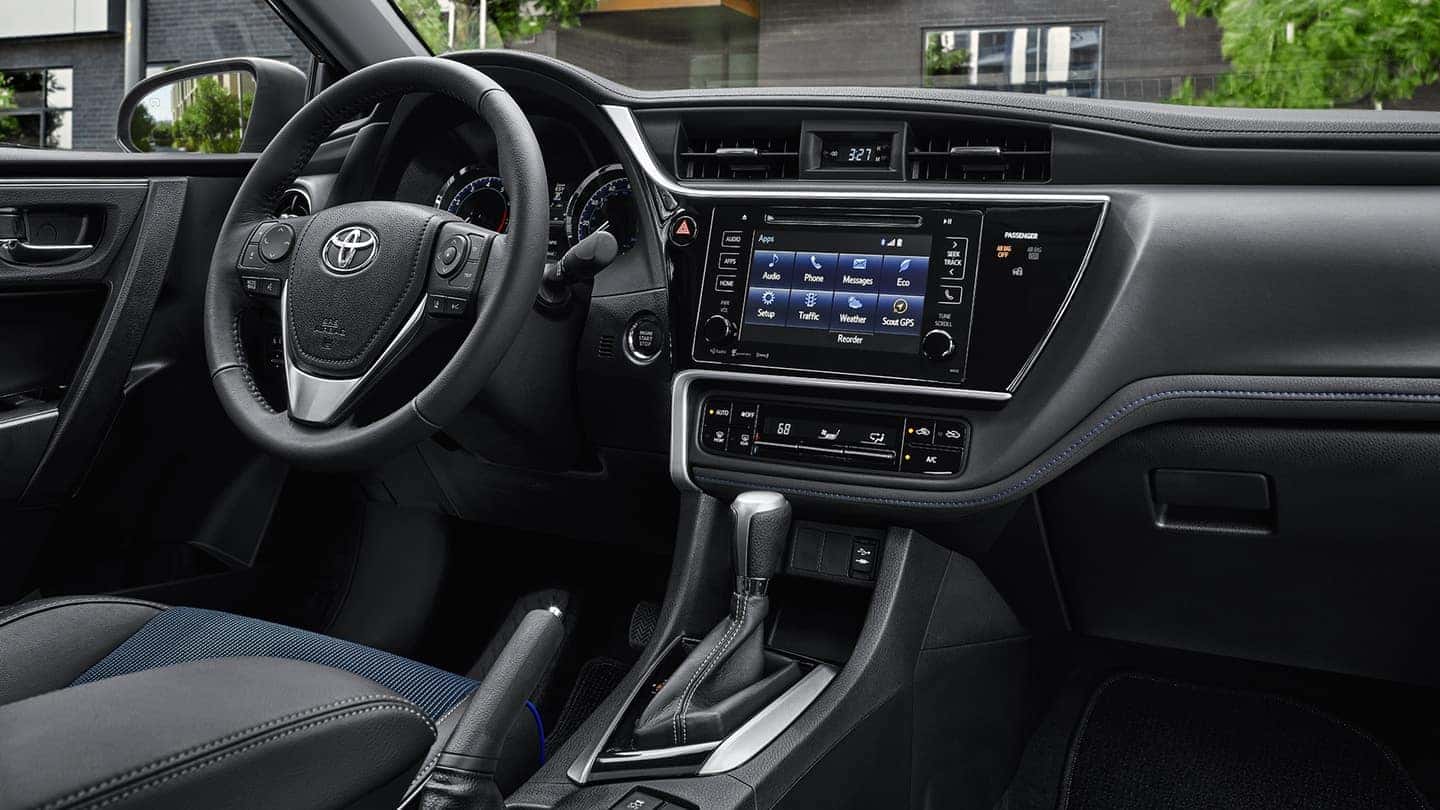 When it comes to safety, Toyota has a history of being innovative and dedicated to advancement. Because of this, both the Corolla and the Camry have incredible integrated safety features. The 2018 Toyota Safety Sense suite comes completely standard in both models, regardless of which trim level you opt for.
This advanced system offers driver assistance features like the pre-collision system with pedestrian detection. Not only can the vehicle provide brake assist when it detects an imminent collision with another vehicle, but it can do the same for imminent collisions with pedestrians too.
Toyota Corolla vs Toyota Camry
At the end of our Toyota Corolla vs Toyota Camry comparison, the best one for you depends on what you need. If you want power, the Camry is the clear choice, but the Corolla has distinct advantages if you're going to be carrying passengers a lot.
Find out more about these incredible sedans at Doral Toyota. Our team will help you figure out which one you'll be happy driving around the Doral, Kendall and Hialeah areas for years to come. Visit us or call (305) 680-1129 to schedule your test drive today!