Toyota Dealer in Doral, FL

At Doral Toyota, we're proud to be the go-to Toyota dealer in Doral, FL. You don't have to head to our South Florida Toyota dealership in person just to see what we have on our lot. All you need is a computer, and you can kick back and check out great models like the spacious Toyota Highlander, the sleek and stylish Toyota Camry, or the environmentally friendly Toyota Prius. All those models, along with many others, can easily be viewed on our website.
We don't expect you to spend your whole day sifting through our inventory. That's why we have helpful search filters to expedite your search and find your next car quickly. You can browse by model, price, body type, and features. If you've always wanted your car to have leather seats, a navigation system, or driver-assisting technology, you can easily find a vehicle with those features when browsing our online inventory. Learn more about our area and what makes Doral Toyota the best Toyota dealer in Doral, FL.
About Doral, FL
Doral, FL, is a slice of paradise in southern Florida. It began as a 2,400 acre patch of swampland, which was purchased and turned into a hotel and golf course in the 1950s. It wasn't until the early 1980s that Doral became a residential area, but the city wasn't officially incorporated until 2003.
This town offers tons of things to do, and people in this region know how to have a good time, whether it's outdoor recreation at Doral Central Park or Downtown Doral Park, shopping at Miami International Mall, or having a few drinks with friends at King's, Doral Billiards & Sports Bar or Doral Clubhouse. This is a town where there's always something going on.
While it offers beautiful streets and tropical weather, getting around is much easier by car. But not just any car, something reliable and stylish like a Toyota. Luckily, you don't have to travel far because there's a trusted Toyota dealer in Doral.
Toyota Research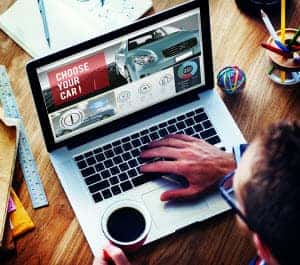 It doesn't matter what kind of car, truck or sport utility vehicle you're looking to drive, we'll help you get behind the wheel. After you've done your research online, including looking over our database of vehicle comparisons and reviews, you can stop in to check out any of the vehicles in our inventory for yourself. Take all the time you need to take a test drive and learn about all the available options packages, colors, and trim levels.
If we don't have the exact vehicle you want in stock, rest assured we can get something similar for you in no time at all. At our dealership, we have one goal, and that's your complete satisfaction. It all starts the moment you walk through our showroom door.
A Fun and Relaxing Environment
As a Toyota dealer in Doral, we try to make the car buying experience as enjoyable as possible. We want you to have fun while finding your next car. When you arrive, a member of our team will greet you and get to know you, so they can understand your preferences and your needs. They'll answer any question you have, and they'll recommend vehicles you may like. Our goal is to provide a service you'll look back on every time you get behind the wheel of your new Toyota.
When you're on our lot, we encourage you to look around and check out the different models in our inventory. When you see one that appeals to you, we'll help you take the next step by scheduling a test drive. Sitting in the driver's seat will give you much better insight into the vehicle and what it offers. You'll get a feel for how it handles on the road while getting a great view of the interior and the sophisticated amenities that add fun and convenience to your driving. After your test drive, you'll know if you've found the right car.
Toyota Financing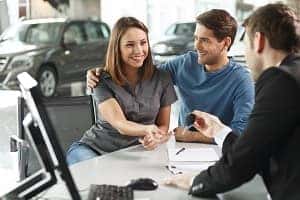 In addition to our vast inventory of the latest Toyota models and great team of staff members, we also offer a knowledgeable and helpful finance center. Our network of lenders spans national, regional and local institutions. Regardless of your credit status, we can help you get an interest rate that works with your budget and an ideal payment arrangement for your needs.
Whether you're buying or leasing, we can get you set up. Leasing can be a great way to get into a new car that might normally be out of your price range, and you'll always be driving a brand-new vehicle under full factory warranty. As an added bonus, you get the Toyota maintenance plan as well.
Used and Pre-Owned Cars
For some people a new car isn't in the cards, and that's fine. We also offer a broad selection of used and certified pre-owned vehicles. This is another way to get a lot of car for a lower cost, and you'll find that today's used cars last a lot longer than pre-owned vehicles of the past. Certified used cars even come with their own warranty and are thoroughly inspected to be sure that when you drive them away, they're up to the same factory specs as a new car.
Toyota Service Center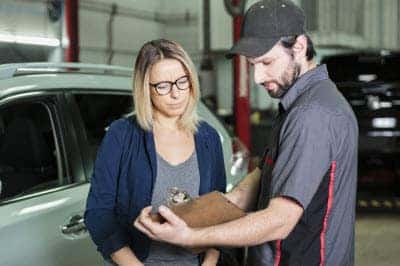 Every car needs regular, routine maintenance to keep going like new, and occasionally, will need more major repairs as it begins to age, when there's a recall, or after you have an unfortunate accident. That's where our service center can help. Staffed by certified Toyota technicians, our specialists will get you back on the road with genuine Toyota parts, working from a state-of-the-art facility. Best of all, they have the same passion and courtesy as our sales associates.
Stop into Doral Toyota Today
At Doral Toyota, we're always happy to help our neighbors find a vehicle they love. If you're ready to find the next Toyota model of your dreams in the South Florida area, we're here to get you behind the wheel in style. Give us a call or stop into our showroom in Doral, FL to take a test drive today!