Toyota Dealer near Fontainebleau, FL

For many years now, our Toyota dealership near Fontainebleau has served its surrounding communities with a sense of positivity and commitment. Enough so that our team at Doral Toyota has become a go-to resource for many of the South Florida area's drivers.
Fontainebleau, FL, is a diverse census-designated place in Miami-Dade County that's home to roughly 60,000 people.
There's plenty of things to do around the area thanks to its highly diverse culture. For those seeking vibrant nightlife, there's the famous LIV nightclub. However, there's also the Faena Theater for those looking to immerse themselves in the arts.
When you need to get around for errands or adventures, there's a convenient bus route. Due to the picturesque streets and perfect weather, though, why would you want to be stuck on a bus?
If you're in the market for a reliable vehicle to help get you around, you'll be happy to know that our South Florida Toyota dealership is just a short drive from Fontainebleau.
Toyota Models near Fontainebleau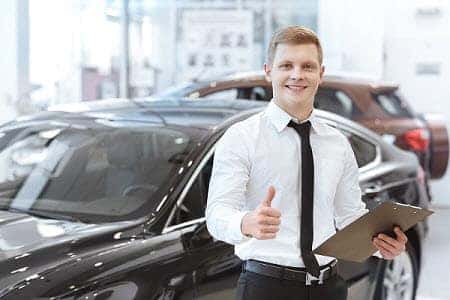 Even though our Toyota dealership is nearby, you can actually get started with the car-buying process right from home. Our entire inventory is posted right here on our website for your convenience.
By perusing online, you can view popular models, such as the spacious and commanding Toyota Highlander, the sleek and efficient Toyota Corolla, or even the fun and agile Toyota RAV4, along with many other models.
By doing so, you'll get the inside scoop on all the features and specs that make these cars special. You can also get an idea of pricing.
Pre-Owned Inventory
We carry all these fantastic Toyota vehicles in brand-new models. However, if that's not what you're currently in the market for, you may also want to take a look at our selection of used and certified pre-owned (CPO) cars.
When a used car lands in our hands, we make sure to inspect it, clean it up, and put it back onto the lot as close to new as we can get it.
In the case of our CPO cars, we perform a comprehensive multi-point inspection during which we repair and replace any parts that don't meet our standards. Thanks to this extra attention, our CPO cars are able to earn an extended factory warranty.
Toyota Research
As a Toyota dealer near Fontainebleau, we know that not all drivers know what they want at the start of the car-buying process. A vehicle is an investment, and we want you to be informed before you choose—and that's why we have a research library that's filled with helpful tools that you can use in order to make the right decision.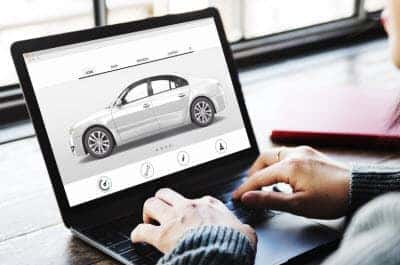 When you get started, we encourage you to check out our Toyota reviews. These articles are filled with consumer-relevant information about the vehicle's abilities, features, and style.
If you're debating between a variety of models, our car comparisons can be very helpful. These articles place your favorite Toyota models right next to similar vehicles from other manufacturers to show you how they measure up. You'll learn all about how they differ, so you can make the right choice.
Taking the Test Drive
After you've done your research and you've narrowed down your list, you'll want to come in for a test drive. While you're making your way around the streets, you'll see how the vehicle performs and what it offers in terms of style and features. Here's some of what you can look for:
Precise handling and braking
Ease of use for all included technologies
Headroom and legroom for front and rear seats
Smoothness of suspension
Quick and responsive engine performance
If all these facets are to your liking, then we've got good news: this car may just be the one for you. To schedule a test drive, then contact our Toyota dealer serving Fontainebleau, FL, area. We'll set up the most convenient appointment for you.
Toyota Service near Fontainebleau
In order to get the most miles and use out of your vehicle, you should keep up with regularly scheduled maintenance. The service department at our Toyota dealer near Fontainebleau, FL, is here to help you keep your vehicle performing like new and lasting for years.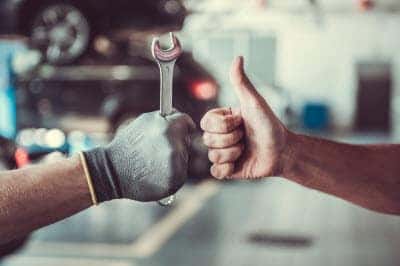 Our team of certified technicians use state-of-the-art tools and technology to service your vehicle and ensure that it's in the best shape possible. Whether you need a simple service or a more complex repair, you can count on our skilled technicians.
Parts & Accessories
Another benefit of our Toyota dealer serving Fontainebleau area is that we have a parts department willing to hook you up with the parts and accessories you need.
Say you're looking to upgrade your vehicle with some special new enhancements. Fill out a form online and we'll order the correct manufacturer parts.
By ordering these genuine OEM parts, you can rest assured that you have the perfect fit for your car.
Toyota Financing near Fontainebleau FL
In addition to sales and service, you'll also the find helpful and reliable Toyota finance center.
When you need assistance with either securing an auto loan or acquiring a lease, these experts have your back. This is true regardless of credit history. They're committed to finding a solution that fits your needs.
When it comes to leasing, in particular, our incentives and deals mean you may be able to secure some special terms. Check out our incentives on our website or ask the financiers themselves for more information.
Toyota Dealership near Fontainebleau
Now that you've read all about our South Florida Toyota dealer near Fontainebleau, FL, your next step is to stop in and pay us a visit. We can't wait to help you find a new or used car that fits into your lifestyle.
Visit Doral Toyota or contact our team online today to learn more!
My experience was great. Israel is very knowledgable, attentive and provides great customer service.
Excelente servicio, como de costumbre, por parte de Alex Cuervo y de Israel Corcho el pasado lunes 16 de Septiembre cuando inicie un nuevo contrato de lease con Doral Toyota.Gracias.
I just purchased my new SUV and i couldn't be more happy with the excellent customer service received by Gustavo Chavez, a true professional and very knowledgeable.. Thank you Toyota and Gustavo for a great experience.
Professionalismo y trabajo en equipo lo caracteriza para recomendarlo atencion personalizada por grupo de esperto como en mi casofue Tiffany Uribe Y orlando Martinez que me llevaron paso a paso a lograr mi objetivo el obtener el mejor precio del mercado gracias doral toyota gracias
Walter Ruiz el bori tremendo vendedor le compramos 2 rav4 nuevos gracias doral toyota
Highly recommended. Very fast, courteous and understanding staff. I had a flight to catch and they accommodated me. I had the keys to my new car in 1hr 20min. Thank you Armando Martinez for your service.
Todo muy bien, excelente servicio y excelente Leo Perez e hijos