Toyota Dealer near The Hammocks, FL
The Hammocks, FL, is appropriately named, because when we think of hammocks, we think of relaxation outdoors in beautiful weather. The census-designated place, also known as "Little Bogota," is home to more than 50,000 people. As an area, it's filled with beautiful palm tree-lined streets that provide easy access to Kendall and the Miami Executive Airport.
While there's a helpful bus service that can get you around the area, wouldn't you rather be cruising around the idyllic streets in your own reliable and efficient vehicle? You could scour the entire Sunshine State looking for the right car, or you can rest easy knowing that there's Doral Toyota near The Hammocks.
Browsing Our Online Inventory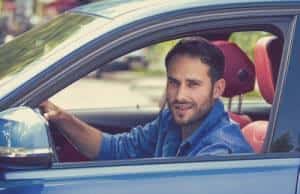 Isn't it convenient to have a Toyota dealer near The Hammocks? It's even more convenient that you don't actually have to step onto our lot just to catch a glimpse of the latest Toyota models in our inventory. You can actually kick back at home and browse at your own pace by checking out our online inventory. From your own home, you can get a look at models like the fun and adventurous Toyota RAV4, the stylish and efficient Toyota Camry, or even the eco-friendly Toyota Prius, along with many other popular Toyota models.
Decisions, Decisions
As a Toyota dealer near The Hammocks, we're well aware that choosing the right vehicle can be a strenuous experience. However, when you know a great deal about the vehicles you want, it's easier to make the right choice. At Doral Toyota, we have informative research materials to help ease the stress so you can decide for yourself.
To get started, we recommend our vehicle reviews. These articles provide you with the important consumer-based information about performance, style, features, and safety. The vehicle comparisons are also helpful if you're torn between a Toyota model and another vehicle from a competing brand. You'll learn how they differ and which vehicle is the better choice for you.
Getting a Feel for Your Next Car
After you've done your research, and you have a pretty good idea of which Toyota model you're really interested in, we encourage you to stop by and see it in person at Doral Toyota. When you arrive, our team will give you some helpful information so you can learn more. However, if you really want to learn about the car, you should take it out on the road and experience it for yourself.
During the test drive, you'll get a great sense of how the vehicle performs with your hands on the wheel and your foot on the pedal. You'll get to see the sophisticated features and style. When you begin to head back to Doral Toyota, you'll know with absolute certainty if you've just driven the car that's for you.
At Doral Toyota, we're always happy to do our part and help drivers from The Hammocks make the right decision.