Toyota Dealer near Me
At Doral Toyota, we're always happy to offer a variety of services to drivers across the Doral, Kendall, and Westchester areas. Whether you're in the market for a new Toyota, or you're in need of some routine maintenance, we're proud to be your go-to dealership. Of course, while we're glad to provide our many services to these areas, we're always looking to broaden our reach to other great communities in South Florida.
The Many Services We Offer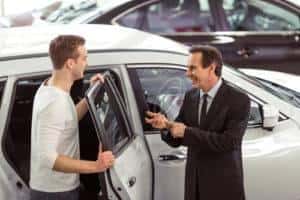 On top of having a vast inventory of different Toyota models like the stylish Toyota Camry, the agile Toyota RAV4, and the eco-friendly Toyota Prius, we're happy to help drivers with more than just getting a car. Our state-of-the-art service department is here to help keep your Toyota in the best of shape. Our skilled and certified technicians are talented and knowledgeable when it comes to routine maintenance or extensive repairs and service. You'll be happy to know that we can help keep your vehicle running like new.
No one ever enjoys getting into an automotive collision, but when you have Doral Toyota on your side, it can certainly soften the blow. The team at our collision center is here for you to make any body repairs to your vehicle. We don't want you to go too long without the joys of driving your Toyota, so our team will go to work and make the necessary repairs to ensure that your vehicle is back to its original form.
Areas We're Proud to Serve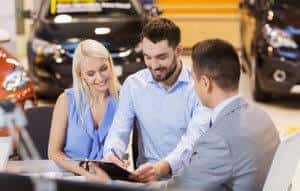 On this page, you'll notice a list of different communities, towns, and cities below. These are the areas we serve proudly. Each of these clickable pages begins with a brief introduction of the city or town, highlighting some of its history, culture, and notable attractions. We then introduce our dealership while highlighting a few of our services.
For information about our dealership that's more relevant to you, simply find your town or city and click to see what Doral Toyota can do for you. You can also click on some of the other pages to learn more about your surrounding communities. By reading some of these articles, you'll learn how our dealership can help you.
At Doral Toyota, we're always happy to help drivers from the Doral, Kendall, Westchester, and surrounding areas.
Toyota Dealer near Fontainebleau, FL
Toyota Dealer near the Hammocks, FL
Toyota Dealer near Hialeah, FL
Toyota Dealer near Kendall, FL
Toyota Dealer near Miami Springs, FL
Toyota Dealer near North Miami, FL
Toyota Dealer near Sweetwater, FL
Toyota Dealer near West Kendall, FL
Toyota Dealer near Westchester, FL
Toyota Dealer near Coral Gables, FL
Toyota Dealer near University Park, FL
Toyota Dealer near Coral Terrance, FL
Toyota Dealer near Miramar, FL
Toyota Dealer near Pinecrest, FL
Toyota Dealer near Three Lakes, FL
Used Car Dealer near West Kendall, FL
Used Car Dealer near Kendall, FL