Toyota Dealer near Miami Springs, FL
Did you know that the motto for Miami Springs is "At the heart of it all"? That's certainly a true statement, considering that Miami Springs is in between Miami and Hialeah. However, the actual town of Miami Springs is alluring in its appeal with its cozy neighborhoods and beautiful palm tree-lined streets.
A lot of people often visit the Miami Springs Golf & Country Club when they're in town. But when you're trying to get around town, it's best when you have a stylish and reliable vehicle. The good news is, you don't have to go on a lengthy excursion to find your next car, because our Toyota dealership near Miami Springs in just a short drive away.
Toyota Models near Miami Springs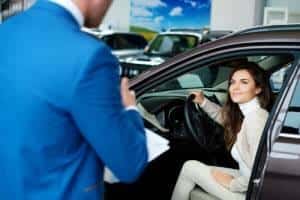 Having a Toyota dealer near Miami Springs is useful and convenient, but you actually don't have to drop in just to see what models are currently in our inventory. Actually, you don't even have to step foot out your front door, because our entire stock of Toyota models can be viewed on our website. At your own pace, you can check out models like the eco-friendly Toyota Prius, the commanding Toyota 4Runner, or the efficient and accommodating Toyota Corolla, along with many other Toyota models that are available at our nearby Miami Springs Toyota dealership.
Toyota Research
As a Toyota dealer near Miami Springs, we understand that choosing your next vehicle can be a difficult experience. However, conducting research can go a long way in not only solidifying your decision, but showing you what your favorite vehicles offer you. At Doral Toyota, we try to help our drivers in this regard by supplying them with free research materials that they can use to learn more and make the right decision.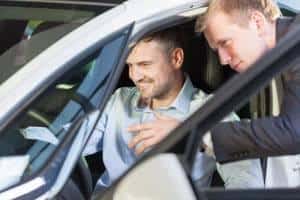 Our Toyota vehicle reviews are comprehensive and detailed. You'll learn all the important information that you need to know to make your decision. If you're considering multiple vehicles, our vehicle comparisons can be really useful in helping you see how the vehicles differ in what they offer and what they can do.
Taking the Test Drive
Our vehicle reviews and comparisons can be really useful in helping you make a decision, but the best way to really know what you're getting is by taking a test drive. When you arrive, let us know which vehicle interests you the most, and we'll put you right in the driver's seat. By taking the vehicle out on the road, you'll know if it's right for you.
Nearby Miami Springs Toyota Dealership
At Doral Toyota, we want you to know that we're here for you when it comes to automotive service and maintenance. Whether you need a repair, or just some routine maintenance, our technicians will ensure that your vehicle gets the best care. We're happy to help keep your vehicle in great shape.
We're proud to serve drivers like you from Miami Springs, FL as a local Toyota dealership. Contact our team today to get started on your car-buying and ownership experience!