Toyota Dealer near University Park, FL
University Park is a small community that was literally built around Florida International University, and is home to more than 27,000 people consisting of families, as well as college students. On top of the beautiful views of the palm tree-lined streets and the near-perfect weather, it features a variety of small businesses, restaurants, and ideal parks. The community also features a variety of highways, like the FL-976 and Route 41, that drivers can use to explore other areas in Miami-Dade County.
University Park is even served by the Metrorail and Metrobus to help the citizens get around. But given the ideal streets and scenery, wouldn't you rather get yourself around in a stylish and efficient car? Luckily, you won't have to travel far to find a Toyota dealer near University Park, because Doral Toyota is less than four miles away!
Toyota Models near University Park FL
As a Toyota dealer near University Park, we try to be as convenient as possible to our drivers by providing them with the opportunity to look for their favorite Toyota model without having to leave their home! Using your computer, you can check out models like the eco-friendly Toyota Prius, the reliable Toyota Corolla, or the upcoming stylish Toyota C-HR, among many other great models to choose from.
Toyota Research
While finding a reliable Toyota dealer near University Park is important, you also need to have an idea of what model you're looking for. At Doral Toyota, our goal is to help you every step of the way. But before you head to our lot, we encourage you to check out our research tools. These guides can help you learn all about the vehicles that you're interested in so you have a pretty good idea of what you're looking for when you arrive.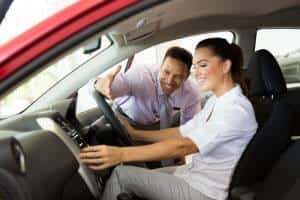 Our vehicle reviews showcase the important factors of the models that you love. Our vehicle comparisons show you how those models measure up to other vehicles that you may be considering. By reading these research guides, you'll be able to determine which Toyota model is right for you and your needs as a driver.
University Park's nearby Toyota Dealership
At our nearby University Park Toyota dealership, we're happy to provide our drivers with a wonderful and unique experience during the many steps of the car buying process. While it's no secret that we want to sell cars, we want our guests to leave happy more than anything else. We'll take the necessary time with each individual driver to highlight the benefits of the vehicles that they're interested in. We'll also make relevant recommendations based on your preferences. We'll even get you behind the wheel in a test drive so you can solidify your decision toward the Toyota model that you want.
Are you in the process of looking for a new car? Stop by and see us at Doral Toyota. We're always happy to help drivers from University Park find a vehicle that they can rely on.