Toyota Dealer near Kendall West, FL
West Kendall, FL, is a diverse city complete with scenic streets and a beautiful tropical climate. While it features quaint and close-knit neighborhoods, it's conveniently a short drive from Miami, as well as being just east of the Everglades. This city offers a great public transportation system, but getting around is more fun and efficient if you're riding around in your own car. Luckily, there's a Toyota dealer near West Kendall that can help find a vehicle you'll love taking around the city.
Our Dealership and Inventory
If you're looking for a reliable Toyota dealer near West Kendall, FL, Doral Toyota is here for you. Despite being close to West Kendall, you don't have to head north on the Ronald Reagan Turnpike just to see what we have in stock. You don't even have to leave your house because you can browse our entire inventory online.
Our inventory gives you a closer look at models like the Toyota RAV4, Toyota Camry, or the fuel-efficient Toyota Prius. Those models, and many more, can easily be viewed from your own home while on our website. You can also use our search filters to find your next car quickly. You can search by model, year, MPG, and features. Finding a vehicle with leather seats, driver-assisting technology, or a premium audio system has never been easier.
Customer Service Experts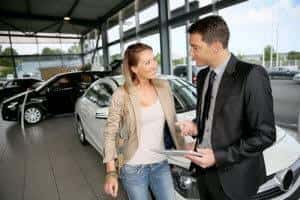 Customer service is one of the most important factors to consider when searching for a Toyota dealer near West Kendall. At Doral Toyota, we aim high to provide our guests with a fun and relaxing environment where they can enjoy themselves while searching for their next car. Our sales team is friendly and informative. They'll answer all your questions while providing great recommendations based on your preferences.
After you've had a chance to see some of the latest models to arrive on our lot, you'll probably come across one that stands out. We'll help you take the next step by scheduling a test drive. The test drive will be the deciding factor by giving you a closer look at the interior and amenities while learning how the vehicle handles on the open road. By the time you put the vehicle in park, you'll know if you've just driven your next car.
Automotive Maintenance and Service
We're not just a Toyota dealer near West Kendall, FL. We're your destination for automotive service. Whether you need a routine service like an oil change, or a more complex transmission repair, our service department is here to help bring your vehicle back to working order. Using the latest automotive tools and equipment, our certified technicians will find the best possible solution in repairing your vehicle so you can continue to enjoy driving it around the streets of West Kendall.
At Doral Toyota, we're always happy to help drivers of West Kendall find a vehicle they can rely on.
The automotive services we provide don't stop at oil changes and repairs, however. We're capable of handling any level of automotive services you might need. Are you looking for a place to keep up with your regular scheduled preventative maintenance? Choose our dealership over a third-party garage.
At Doral Toyota, we'll never rush through the job just to get the basics done. When you come to our service center, our technicians will take care of the routine work that you need, and will then give your car a thorough examination to ensure that everything is working exactly as it should. From hoses and belts to fluid levels and lube, to the way it sounds and feels on a quick drive, we'll be sure it's up to factory specs every time.
Warranty Fixes and Recall Alerts
There are other reasons to stick with our dealership when you need service on your Toyota vehicle. You may not be able to get warranty work or recall repairs done at just any old garage, and trusting others to take care of these can cost you money you shouldn't have to spend. If you need a fix that is warranty-covered, or a free repair based on a recall, bring it to our dealership and let us take care of it for you with no fuss and no muss.
It's always a good idea to keep your auto repairs in one place. That means your repair history is also accessible so we can check it out to make sure there's no recurring problems that need to be addressed, or in case we need to see what fixes have been done in the past. It may seem like a small thing, but it's important to help us keep your car running like factory new for many years to come.
Toyota Financing Department
Of course, equally important to finding the right car and keeping it running is paying for the vehicle, and we're here to help with that as well! Our dedicated ace financing specialists can make sure that not only do you get the car of your dreams, but that you get it without breaking the bank. We'll work with you to offer the best deals, special offers and incentives, from benefits for veterans to new college graduates, and establish a payment plan you can afford.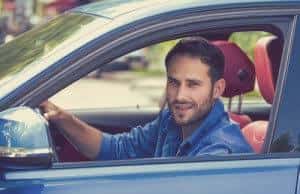 We'll also work hard to get you the absolute best interest rate possible through our extensive network of local financing companies and lenders. We're here to keep the whole process smooth, easy and stress-free as possible.
Building Relationships
We've spent many years serving the residents of the West Kendall region and we wouldn't have been around that long if we didn't have a clear and committed focus on customer service and building relationships. What that means is we're not just here to sell you a new SUV, truck or sedan. We're here to welcome you into our home and treat you as a valued guest who will return time and again. Give us a call to start your journey today!