Toyota Lease Deals FL
When you're getting a new car, how you'll pay for it is something you need to consider. One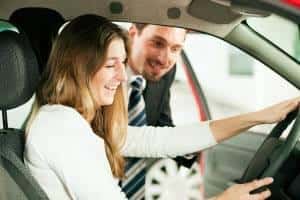 payment option is going the traditional route of flat-out buying it. However, you have a second option that may be a better fit for you: leasing.
For drivers in Doral, Kendall, Miami, and Hialeah, we've put together this guide to give you a better idea of what leasing is, if it's the right option for you and your next new car addition, and what leasing is like with us at Doral Toyota.
Is Leasing the Right Fit for You?
When you compare leasing to buying, leasing is like renting a vehicle. Rather than putting down a large down payment and paying off the rest slowly over 4+ years, you pay a lower monthly payment to use the vehicle for a shorter, fixed period of time.
People choose to lease vehicles rather than buy them for many reasons. Leasing might be a good option for you if…
You prefer to drive newer, recent year models.
You enjoy using the latest in driver assistance and entertainment technology.
You need to save in other areas of your monthly spending for the next couple of years, like for buying a house or paying college tuition.
You need a reliable vehicle for your business.
If you relate to any of the above descriptions, leasing might be the way to go for your next vehicle.
Why Lease a Car with Us?
At our South Florida Toyota dealership, we put the same amount of effort into helping you find the vehicle that satisfies all the things on your wish list as we would for ourselves. Your preferences matter to us so we prioritize your wants and needs.
With more than 300 new Toyotas in all shapes and sizes in stock, you're sure to find the vehicle that perfectly suits you and your routine. If you're looking for something small and efficient, you'll have to check out the dozens of Toyota Corollas in stock. Looking for something bigger? We've got you covered there, too, with our Toyota RAV4 lineup. Check out our new inventory!
Once our sales team has you paired with the right ride, our finance department will be standing by to set you up with a lease that works for you. We want you to be nothing short of confident with your decision when you drive off the lot!
Check Out Our FL Toyota Lease Offers Today!
We're happy you've started your research on leasing a new vehicle! If you identified that leasing is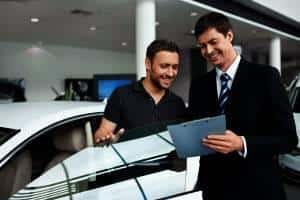 the payment route you'd like to take, our team at Doral Toyota is happy to help.
Shoppers in Doral, Kendall, Miami, and Hialeah can check out our revolving lease deals on Camrys, Corollas, and RAV4s. All you need to do is reach out to our friendly financing team to learn more.
Come by the showroom or contact us today to get started on your next new car lease!