Toyota Parts near Miami FL
Between a family outing at the Miami Seaquarium and a little retail therapy at the Bayside Marketplace, you're going to be putting quite a bit of miles on your car. Over time, the natural wear and tear might have you seeking out some new Toyota replacement parts near Miami, FL.
Doral Toyota is one of the top sources for parts in your area. Not only will we order each piece for you, we'll even install them. That ought to remove all the work of the DIY job, saving you some precious cruising time.
Why Choose Toyota OEM Parts in Miami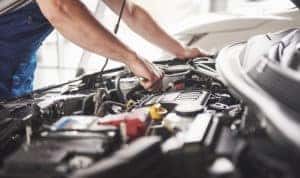 Let's say you're driving a tough Toyota Tundra or a RAV4. You might be taking it off-road, or engaging in some heavy hauls. While your Toyota was made to last, the natural surprises of the road may eventually take a toll on some parts.
When the time comes to replace a skid plate or something part under the hood, we always recommend sticking with Original Equipment Manufacturer (OEM) replacements. Why?
OEM parts are made specifically by your manufacturer as an exact fit for your model. You can rest assured it's a perfect match, but even so, you'll still have warranty coverage in the event that something would happen.
Aftermarket replacement parts are easy to find online, but there's no guarantee that they'll fit or work properly. Not only that but you likely won't have the peace of mind of a warranty. In the end, it's just a gamble.
Choosing the Right Toyota Part for Your Model
Toyota offers a ton of different parts for your car. Some of them are standard replacement pieces in the even that wear and tear renders a piece non-functional. However, Toyota also has a line of protective parts and accessories meant to keep your vehicle free from harm.
Some examples of the protective lineup include a hood guard or paint protection film that will shield your car from harmful UV rays and road debris. Several more accessories are offered. In the long run, they can help to save a lot of money on cosmetic repairs or even bigger fixes.
You can order any of these Toyota parts online with the help of our Miami area Toyota dealership.
Toyota Parts Specials Miami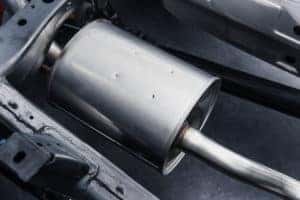 Everybody likes to save a little bit of money every now and then. We're certain this is true when it comes to your car.
Here on our website, Miami drivers will find plenty of specials for service, vehicles, and even Toyota parts. Start browsing today before you stop in for your next visit with our team. With any luck, you'll be able to save some money on your next parts installation.
Schedule Parts Installation Today
Once you've chosen the perfect Toyota parts or accessories to complement your fast-paced Miami lifestyle, don't hesitate to contact Doral Toyota about installation. Our technicians are more than happy to put those brand-new parts in place, and they certainly have the skills to do so. Schedule your next installation appointment today!