Used Car Dealer West Kendall FL
When you're embarking on a journey to get a car, having a used car dealer near West Kendall certainly has its advantages. However, when you decide to get started on browsing around for your next car, you'll be thrilled to hear that you don't actually have to come to our dealership just to get a sense of our used car inventory. In fact, stay home and get comfortable while you look for the right used car online on our website. You'll get to catch a peek at the many makes and models that we currently have in our inventory.
Getting Help from Our Team of Experts
After you've had a chance to check out some of our used car selection, you'll want to head to our car dealership for a closer look and a little more insight into the vehicles that you're interested in. When you arrive, you'll be happy to know that we have a team of experts here to assist you with whatever you need. They'll take you on a tour of our lot to show you the latest arrivals in our used car inventory.
But after you've had a chance to look around, you'll come across a model that piques your interests and you'll want to know more about it. We'll go even further by setting you up with a test drive so you can experience the vehicle for yourself which will allow you to gain a great deal of insight into the vehicle's performance, style, and features. By conducting a test drive, you'll know exactly how you feel about the car.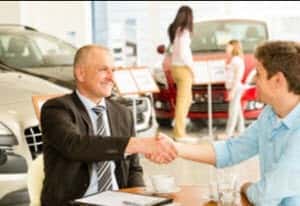 Used Car Service West Kendall
Getting around the streets of West Kendall in your very own car is great, but in order to get as much as possible out of your vehicle, you'll need to take care of it over the years. This doesn't just include washing it every now and then, it means having it serviced by skilled technicians. As your West Kendall used car dealership, we're always here for drivers to help them maintain their vehicle so it can last them for a long time. You can even schedule your service online!
West Kendall Used Car Dealer
West Kendall is a picturesque community in Miami-Dade County that's outside the major metropolitan areas. This area features a variety of planned communities surrounding lakes, commercial areas and strip malls, and a couple of picturesque parts. Given the amount of markets, shops, and restaurants, residents don't have to venture too far out just to run their errands, or grab a bite to eat.
Residents can always take the Metrobus around town, but most citizens prefer getting around on their own. As a West Kendall used car dealership, we're committed to helping drivers find the right used car. Contact us at Doral Toyota and start looking for the used car that's right for you.
View our inventory below!