Why Should You Buy a Used Car near South Florida?

As you set out to find your next ride, you'll definitely want to consider buying a used car near South Florida. From the great value to the high quality, there are numerous benefits to going the pre-owned route.
The Doral Toyota team is proud to offer a wide selection of used cars for local drivers. Read on to determine which might be the right match for you.
A Used Car Can Fit into Any South Florida Lifestyle
When you're trekking to the Florida Keys or to the Miami Seaquarium, having a reliable set of wheels along for the ride can make your road trip so much more exciting. The quality of the used cars we offer at our Toyota dealership will help make every South Florida adventure as safe as it is comfortable.
Our used inventory includes all the favorites from the Toyota lineup, including the best Toyota models to buy used. Frequent commuters may appreciate the sporty yet efficient Camry and Corolla sedans. Meanwhile, those in need of extra cargo room can opt for a Toyota RAV4.
If you're interested in seeing how one of our used cars might fit into your South Florida lifestyle, contact our team to set up a test drive. Once you've been behind the wheel, it'll be easy to tell if that model is right for you.
The Benefits of Buying Used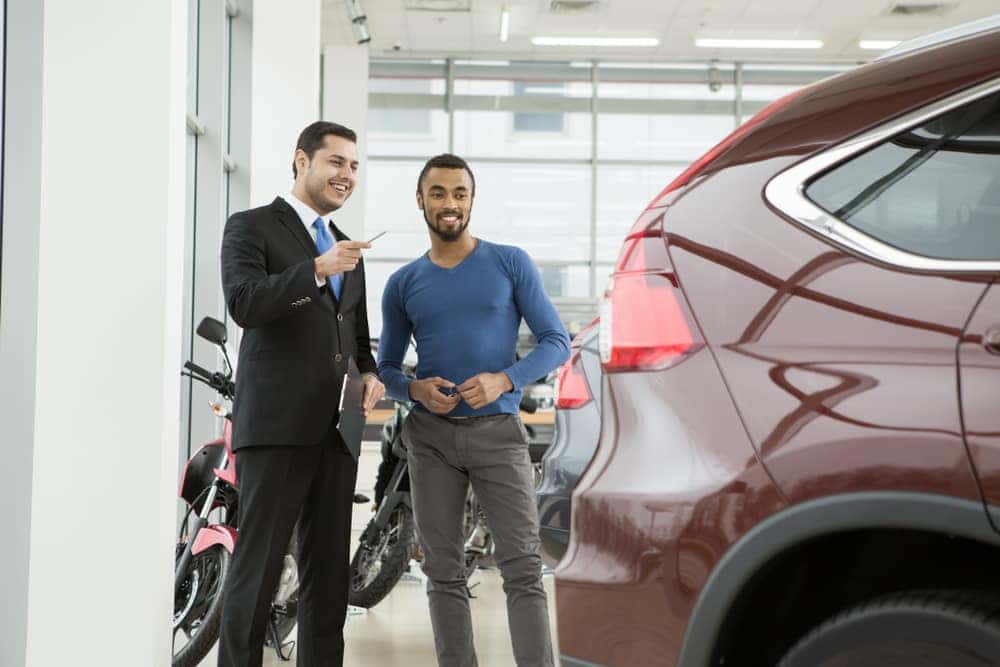 When you buy used, your car comes with some years and miles already on it. Nevertheless, thorough dealership inspections ensure that the quality remains high (like-new, in some cases). Then, on top of that, you have access to some major used car benefits.
You have a larger selection at your disposal.
When buying used, you're not boxed into a single model year. Being able to choose a car from across many different years really broadens the selection. You may even be able to get behind the wheel of a car that isn't even made anymore!
You could purchase a higher trim level
Used cars offer such an excellent value that buyers often have a little more wiggle room with them. You may be able to upgrade to a higher trim level than you normally would if you were buying new. In the end, that means more perks.
You can add a bigger tech package.
If you're looking at a higher trim level or a used car that was upgraded by the previous owner, you could very well take home a larger tech package.
Experience the Doral Certified Program
If you want to buy a used car for your South Florida lifestyle, you may want to consider the Doral Certified program. Doral Certified Pre-Owned (CPO) cars come with some additional benefits you won't find in other used cars. For example, many Doral CPO vehicles come with a 7-year/100,000-mile limited powertrain warranty for added coverage and peace of mind.
No matter which CPO model you choose, you can rest assured that it has undergone a 42-point quality assurance inspection and has been reconditioned by our factory-trained technicians. When you get behind the wheel, you might have a hard time believing the car isn't new.
Browse Our Used Car Inventory Now!
If you're looking for a used car near South Florida, you can count on the Doral Toyota team to pair you with the right match. Our entire inventory is available right here on our website for you to peruse. Start looking now to find your next great pre-owned car, then contact us when you're ready for a test drive!