Top Doral Yoga Studios to Crush Your New Year's Resolution Goals
Humans have been practicing yoga since as early as 3,300 BCE. More than 5,300 years later, people are still practicing yoga, and many people use it as a way to get back into shape. Specifically, using yoga as a way to reach your new year's resolution or goals has become quite common.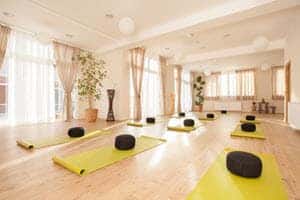 Luckily, for those living in Doral, you have your pick of several om-tastic yoga studios to make your 2018 new year's resolution goals a reality.
Corpo Yoga Studio
Corpo Yoga Studio prides itself on being a family yoga studio. Classes are open to yogis of all ages, faiths, physical abilities, and experience levels. It's this inclusive, accepting atmosphere that makes classes feel homey and family-oriented.
This studio strives to guide participants down a path toward inner peace, and the achievement of personal and physical health goals. Start your journey through their many different classes including ashtanga, kundalini, yin yoga, and restorative yoga.
Optimal Fit Pilates Studio
At Optimal Fit Pilates Studio, you can get the optimal workout experience through their variety of unique and engaging classes. In additional to traditional yoga and Pilates classes, you have the opportunity to participate in alternative wellness methods such as barre classes, aroma touch therapies, and aerial yoga.
Aerial yoga uses low-hanging soft fabric hammocks to promote body alignment, relieve chronic tension, tone your body's many muscle groups, and, above all, help you have fun.
Pranoga Yoga Studio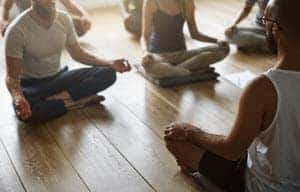 After obtaining a degree in computer science, Aditya Gir realized his calling wasn't a career in that major of study; instead, he found his calling in yoga. Aditya opened Pranoga yoga studio to help citizens of the bustling modern world find peace in their busy lives at an affordable price.
You can find your center in a number of different classes offered at Pranoga. Take a Vinyasa Core Strength class to get your blood pumping and your muscles working. Then, reflect and rejuvenate in a Meditation class.
Namaste!