Careers
Join a Winning Team at Doral Toyota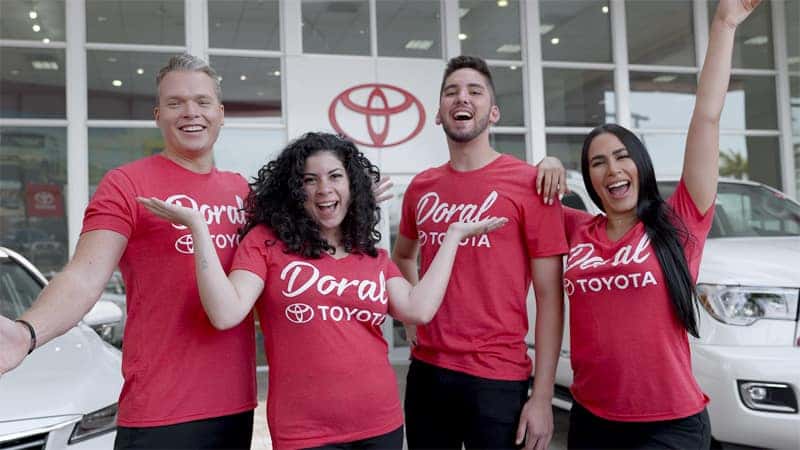 We are always looking for bright, motivated, and energetic professionals to add to our world-class team. Our employees work together towards a common goal to offer the best service in the industry. If you feel that your skills would be a valuable asset to our customers, we want to get to know you!
Contact us for the latest employment opportunities and to schedule an interview with our general manager.
Available positions:
Car Porter/Lot Attendant/Detailer
Sales Development Representative
BDC Coordinator
Doral Toyota is seeking energetic individuals to join our unique and fast-paced Sales Development Team. This is a great opportunity to start your career in retail automotive and familiarize yourself with the entire dealership experience.
You will be the link between the buyer and their future vehicle. You will assist the customer with questions regarding the company, perspective vehicles, and their ability to purchase. You will learn about all of the newest vehicles and technologies on the market. We have an in-house training team dedicated to your success; offering online and in-store training programs with our manufacturers.
Employee Benefits:
·Dental insurance
·Health insurance
·Paid time off
·Vision insurance
·Medical and Dental
·Paid Time Off and Vacation
·Growth opportunities
·Paid Training
·Employee Vehicle Purchase Plans
·Flexible Work Schedule
·Discounts on Products and Services