How Do I Lease a Toyota?
If you're ready to drive around Kendall, Hialeah, Miami, and Doral in the high-quality car that you deserve, then leasing a vehicle is a convenient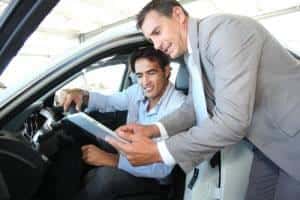 and affordable option. However, if you've never leased a car before, then you might not know how this process works, or why it's such a great choice for drivers who need a dependable automobile.
Before you start shopping our new inventory for your next Toyota, find out how leasing works and why you should choose this option. Find out how to lease a Toyota so that you can find a top-quality automobile that offers the features, performance and affordable pricing that you need and want.
How Toyota Leases Work
If you've never applied for a lease before, it can be a good idea to go over some of the basics of how leasing works. Leasing a car is very similar to renting an automobile. Essentially, a lessee will pay a monthly fee for the right to use a car. The person you pay is known as the lessor and is the owner of the car that you are using.
Vehicle leases usually last for two years, and during the lease period, you'll be allowed to drive the leased car a set number of miles per year. While every lease is different, your yearly mile limit will typically be somewhere between 12,000 and 15,000 miles.
Benefits of Leasing a Toyota
After getting a handle on the basics of how to lease a car, it's important to learn about some of the benefits that you can receive from leasing.
First, leasing a car is extremely cost effective. The down payments for leased Toyota's will be much lower than if you were buying the vehicle, and your monthly payments will be much more affordable. Second, because lease periods are so short, you will generally not have to deal with major repairs, and if your leased car needs maintenance, it'll usually be covered by the factory warranty. Finally, when leasing, you can get a new car every two to three years, meaning you'll always be driving an up to date model.
How to Lease a Toyota near Kendall, FL
When you're ready to lease a Toyota, the only thing you need to do is visit your local car dealership and then negotiate the terms of your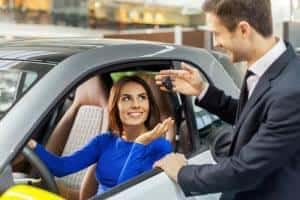 lease. Make sure that your lease is no more than three years and that your mileage allowance is high enough to avoid fees for additional miles. If you exceed your mile limit, you may end up paying as much as 15 cents for each additional mile.
You should also look for manufacturer's lease deals, which can help you save even more money.
Toyota Lease Deals at Our South Florida Toyota Dealer
If you're interested in leasing a Toyota, or want to learn more about how to lease a new car, then you should be sure to visit Doral Toyota, your local South Florida Toyota dealership and check out our Toyota lease deals!
Our financing department can help consumers from Hialeah, Doral, Miami, and Kendall lease a high-quality vehicle with great features and an affordable monthly rate. Visit us today and ask our team members about our best vehicles available for lease so that you can drive away in a great new Toyota.