Soccer near Hialeah FL
The game of soccer, which is an abbreviation of "association football," was first played in China during the Han Dynasty more than 2,200 years ago. The game has changed a lot in that time, but the basics have endured the test of time and are still enjoyed today. Check out 5inco Indoor and Soccer 5 USA below.
5inco Indoor
5inco Indoor is open seven days a week for people of all ages to come enjoy their traditional indoor soccer facilities, as well as new and exciting games. For example, you can get inside of a giant inflatable ball and go head-to-head with our pals.
At 5inco Indoor, they know how easy it is to work up an appetite when you're having a ball while kicking a soccer ball around. That's why they the 5inco establishment includes a full-service authentic Colombia-style restaurant. Play a few games and then enjoy an order of freshly made empanadas or a juicy bandeja paisa burger.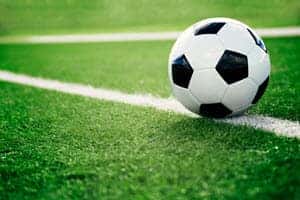 Soccer 5 USA
Get in the game with Soccer 5 USA and their premiere, state-of-the-art 5G turf fields. These fields can be rented for many different occasions whether it be social, recreational, or competitive. Soccer enthusiasts of all ages can come down to the Soccer 5 USA fields in Hialeah for soccer tournaments, birthday parties, or the many different soccer leagues that meet here.
One said soccer league is the Soccer 5 Academy. This youth soccer league is perfect for kids between the ages of three and 14 who are looking to have some fun while learning the ins and outs of one of fastest growing sports in the United States.
Get the Ball Rolling
Now that you know where you can get your soccer fill, go out today and enjoy two of the best soccer fields in Hialeah.