The Top Spots for Flan near Doral FL
Have you ever had flan before? This rich and creamy Spanish dessert isn't always easy to find, but luckily, there are a few spots near Doral, FL, that do it well. In order to prepare you for this savory egg custard, we're going to give you a brief history of the dessert. We'll then list some great places to try it out. Finally, we'll tell you how to make it so you can perfect it and share it with your friends and family. Are you ready?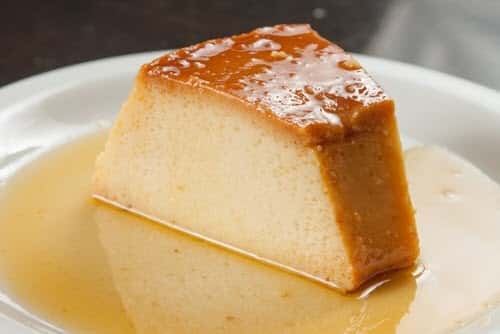 Cuban Guys
5979 NW 151st Street, Suite 103, Miami Lakes, FL                     Facebook                    Instagram
Even though Cuba is only 90 miles away from the Florida Keys, you don't have to leave the area just to get a taste of Cuba. Actually, you just have to head to Cuban Guys in Miami Lakes. This restaurant brings all the classic flavors of Havana to the area.
When you arrive, start off with some great menu items like the Sandwich Cubano, a Frita Doble, or Pan con Bistec before you begin eyeing up the dessert menu. They've got great options like Churros, Tres Leche, and, of course…flan. This actually comes in a variety of flavors, including Original, Guava & Cheese, Cappuccino, or Dulce De Leche. Make sure to try them all so you can figure out which flan you like the best.
Versailles Restaurant
3555 SW 8th Street, Miami, FL                                        Facebook                    Instagram
When you're looking for experts on Cuban food, you may want to check out Versailles Restaurant in Miami. They've been providing authentic flavors to the city since 1971, so you know that they've had enough time to perfect the art. Sample the tastes of the house-made Mojito or Sangria before delving into the meatier options like Vaca Frita, Ropa Vieja, or the Cuban Style Pot Roast. Of course, finish off with tasty dessert selections like Coconut Flan, Cheese Flan, Caramel Flan, or Double Egg Yolk Flan.
Making Flan at Home
Even though flan offers complex flavors and texture, it's quite easy to make it right in your own kitchen. You'll just need these crucial ingredients:
2/3 cup white sugar                                                            2 cups heavy cream                                        5 eggs
14 oz. sweetened condensed milk                               1 cup milk                                                           2 tsps. vanilla extract
Start by preheating your oven to 350 degrees. Grab a sauce pan and evenly distribute the sugar and cook on medium heat until it begins to caramelize. Lift the pan over the heat in a swirling motion so all the sugar can melt. Once it's liquefied, pour the contents of the pan into a 1 ½ quart baking dish, ensuring that the bottom is coated.
Take the milks, eggs, cream, and vanilla extract, and place them all in a blender. Blend on high for one minute, or until the contents are evenly mixed. Pour the mixture on top of the caramelized sugar. Place the baking dish into a larger dish, and pour hot water as to create a hot water bath so the flan can cook evenly. Bake for 50-60 minutes, and let it cool. Flip the baking dish onto your serving tray, so the caramelized sugar sits on top of the flan.
Now, you're ready to serve your flan to your family and friends! Top the flan with the leftover sugar in the dish.
Now that you know how to make flan, you'll certainly be able to perfect the craft. However, you should try the flan at these great restaurants first, so you know what to expect when you go to make it yourself!