Toyota Dealer near Hialeah, FL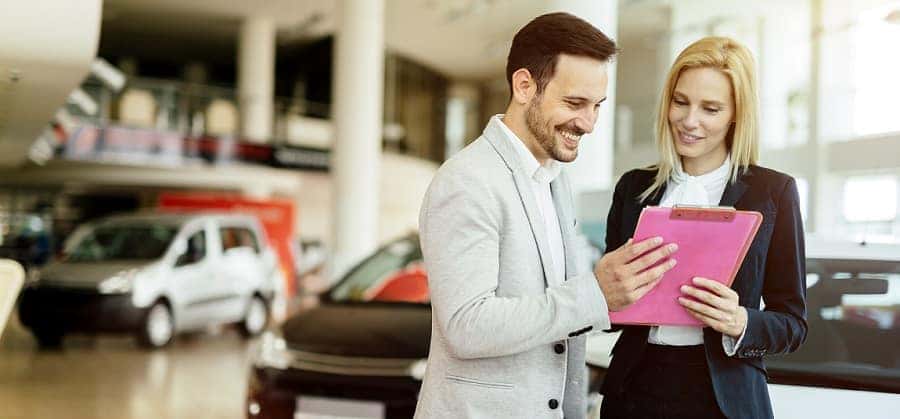 Did you know that Hialeah, FL, is named after a combination of Muskogee words meaning "pretty prairie"? While the prairie has been built upon over the years, resulting in the beautiful city of Hialeah, the city continues to grow into one of the most beautiful destinations in Florida. It's conveniently located near Miami and the Everglades.
There are tons of great activities to do in this town. Residents love to hit places like Amelia Earhart Park, Doral Central Park or the Hialeah Racetrack for outdoor entertainment and recreation. They'll hit a ball game at Marlins Park and enjoy the culture in nearby Wynwood while catching a few brews at the Wynwood Brewing Company.
Hialeah is a city with a thriving cultural community, and it's served by Miami Metrorail, Tri-Rail, and Metrobus, so getting around the city is fairly easy. However, wouldn't you prefer to soak in the beautiful views and temperate climate in your own stylish and efficient vehicle? You can rest easy because there's Doral Toyota near Hialeah.
Car Browsing Convenience
Even though Doral Toyota is a reliable Toyota dealer near Hialeah, you don't actually have to make the short trip just to see the vehicles we currently have on our lot. Conveniently, you don't even have to leave your home because our entire Toyota inventory can be easily viewed on our website.
Right from your computer in the comfort of your own home or local café, you can check out many models, including the adventurous Toyota RAV4, the sleek Toyota Camry, or the environmentally friendly Toyota Prius. All of those models, along with many others, can be viewed in our online inventory.
Toyota Dealer near Hialeah, FL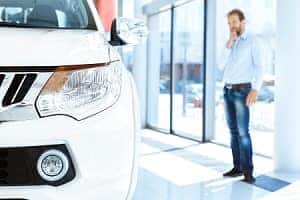 In fact, we have the best inventory of Toyota cars, trucks, and SUVs. Check out a brand-new, rugged Toyota Tacoma pickup truck. Look over a fun-to-drive and high-performing RAV4 crossover. Check out the powerful, full-sized Toyota Highlander. Maybe, you'd rather check out a sedan? We've also got the Corolla, Avalon, and Camry in just about every trim level and options package imaginable.
We take pride in being a premier Toyota dealer near Hialeah, FL, with one of the best selection around. Even if the car you want isn't on our lot, we can get it in for you in no time at all. When you walk through our doors, you'll quickly learn that our only goal is to provide you with the absolute best customer satisfaction and experience possible.
Getting the Right Information
As a Toyota dealer near Hialeah, we know how important it is to make the right decision. We want you to know exactly what you're getting. To help you along with your decision making, we've compiled an extensive library of research tools. These tools are free for you to use to help you find out which Toyota model is right for you.
Our Toyota vehicle reviews are a great introduction into the models that interest you. They're filled with consumer-centric information that's relevant to you. Our vehicle comparisons are very helpful when you're torn between different models by showing you how they differentiate from each other in terms of performance, efficiency, style, features, and safety.
Learning from Experience
Our research tools can be extremely useful in helping you learn more about your favorite Toyota model, but there's no better lesson than getting behind the wheel and hitting the road. When you decide to come down to our Toyota dealership from Hialeah, let us know which vehicle you're interested in and we'll set you up with a test drive.
Riding in the Toyota that you're considering is a great way to tell if it's right for you. You'll get to see how it performs out on the road. You'll also get to see everything it offers with the interior in terms of comfort, style, and the sophisticated amenities that add an extra dose of fun to your daily commutes. By the time you return to our dealership and put the vehicle in park, you'll have a good idea if the vehicle is the one you're going to drive home.
Outstanding Financing and Payment Plans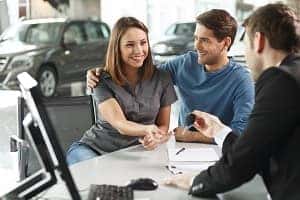 Of course, your journey only begins with finding the perfect car. We also believe in helping you leave the lot as happy with your payment arrangements as you are with the new Toyota you're driving. Our local, regional, and national network of superior lenders is here to help us offer you great incentives, special deals, and interest rates in our finance department. We can help get you a superb rate and payment agreement for your needs.
Along with new cars, we also have an expansive used inventory, where you can select a reliable car with significant savings. It gets even better if you look at our selection of certified pre-owned Toyota cars, trucks, and SUVs. These vehicles have undergone a thorough inspection of well over 100 points to make sure they're in like-new condition.
Certified used vehicles also come with their own special warranty and maintenance plans, so not only are you getting a great car, but you're also keeping your ownership costs as low as possible while you pay it off!
Leasing Your Next Toyota
Maybe you're considering a lease deal. Leasing can be a great way to get into a lot of car for an outstanding cost. If you drive low miles and are easy on the cars you own, a lease deal can get you into a very high-end vehicle with a great payment plan. You'll always be driving a car under warranty and you'll get the benefits of the Toyota maintenance plan. For many people, a Toyota lease deal is the ideal way to get the car of their dreams, and we can help set you up in style.
At Doral Toyota, we're a leading Toyota dealer near Hialeah, FL, and we're always happy to help our local drivers find the right vehicle. Schedule a test drive with us today!