Vehicle Comparisons
Choosing your next car is never an easy situation. When you're torn between different cars, how do you make the choice that's right for you? At Doral Toyota, we're proud to be a beacon of information for our drivers in the Doral, Miami, Kendall, and Hialaeah areas. One of the ways that we offer our expertise and support to our drivers is by providing them with informative guides to help educate them on the vehicles they're considering in the South Florida area. That's why we have this vehicle comparison library.
Our Toyota Car Comparisons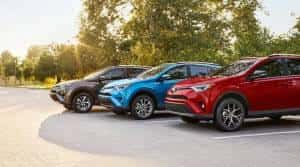 When you're looking for your next car, you're probably doing a great deal of research to learn more information that'll help you decide on which vehicle is right for you and your needs as a driver. While there are numerous vehicles out there on the market, making the right decision isn't always
the easiest. That's why we have these car comparisons.
Toyota 4Runner 
2018 Toyota 4Runner vs. Honda Pilot
Toyota Camry
2019 Toyota Camry vs. Toyota Corolla
2019 Toyota Camry vs. Nissan Altima
2018 Toyota Camry vs. Honda Accord
2018 Toyota Camry vs. Hyundai Sonata
2017 Toyota Camry vs. Ford Fusion
Toyota CH-R  
2019 Toyota C-HR vs. Honda HR-V
Toyota Corolla 
2019 Toyota Corolla vs. Honda Civic
2018 Toyota Corolla vs. Hyundai Elantra
2018 Toyota Corolla vs. Toyota Camry
2018 Toyota Corolla vs. Nissan Sentra
Toyota Highlander 
2019 Toyota Highlander vs. Ford Explorer
2019 Toyota Highlander vs. Honda Pilot
2018 Toyota Highlander vs. Toyota 4Runner
Toyota RAV4
2018 Toyota RAV4 vs. Honda CR-V
2018 Toyota RAV4 vs. Nissan Rogue
2018 Toyota RAV4 vs. Toyota Highlander
2017 Toyota RAV4 vs. Ford Escape
Toyota Tacoma
2019 Toyota Tacoma vs. Chevy Colorado
2017 Toyota Tacoma vs. Nissan Frontier
Toyota Tundra
2019 Toyota Tundra vs. Chevy Silverado
2019 Toyota Tundra vs. Nissan Titan
2019 Toyota Tundra vs. Toyota Tacoma
2017 Toyota Tundra vs. Ford F-150
Our vehicle comparisons take your favorite Toyota model and place it right next to a similar model from a different automotive brand to show you the similarities, but most importantly, the differences. You'll learn how each vehicle compares in terms of performance, style, amenities, and safety. These guides are meant to show the components and features that are most important to the consumer when shopping for his or her next vehicle.
How These Vehicle Comparisons Help You 
Making the ultimate decision of your next car when you have a lengthy list isn't always simple. However, our vehicle comparisons can help you in numerous ways. You'll learn how each vehicle differs, so you can begin crossing items off your list to come down to a handful of vehicles that are more manageable.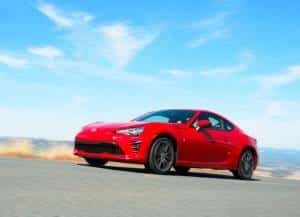 Our vehicle comparisons can also help you learn more about the different features that are equipped in today's cars. Features like sophisticated infotainment systems, GPS navigation, and even Bluetooth® have added a lot to the driving experience. When you learn about these features, it could alter your decision. After you've read a few comparisons, you'll see which vehicles offer the exact features you're looking for in your next car.
Do I Have to Read These Vehicle Comparisons?
By no means are our vehicle comparisons mandatory reading. They're simply here as a guide for drivers who are in the research stage of their car buying experience. However, if you're in the market for a new car, and you're considering multiple models, these articles can help you greatly.
Look for your favorite Toyota model below and learn how it compares to other models on the market. If you're interested in learning more about a particular model, don't forget to check out our Toyota vehicle reviews. At Doral Toyota, we're always happy to help drivers from the Doral, Kendall, Hialeah and other South Florida areas make the important car buying decision.