Giving Back to Your Community in Doral This Holiday Season
Contrary to popular belief, the best way to spread holiday cheer is not singing loud for all to hear; the best way to do it is by giving back to your community. For those living in Doral, this will be easy with so many giving opportunities nearby. Read below to learn more about the Chapman Partnership, the Humane Society of Greater Miami, and Miami-Dade Animal Services.
Chapman Partnership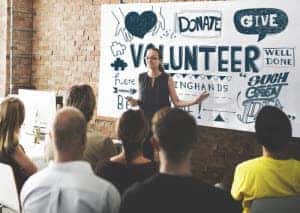 In 1993, Alvah H. Chapman, Jr. founded the Chapman Partnership as a homeless assistance organization. Since then, this organization has helped transition more than 67,000 homeless Floridians into successfully self-sufficient individuals. They've been able to do this through donations from the community and volunteers.
You can volunteer with the Chapman Partnership in a number of ways such as through the meal program at their family resource center, in-kind donation drives, as well as corporate groups and special projects.
Humane Society of Greater Miami
Thanks to the Humane Society of Greater Miami, 400 homeless dogs, cats, puppies, and kittens are given a second chance at life every single day. These animals are treated, taken care of, and await adoption at the Soffer and Fine Adoption Center.
As a non-profit organization, the Humane Society of Greater Miami cannot make this operation as successful as it is on its own. You can help by giving monetary donations, or by donating products they need, which you can find on their wish list. You can also volunteer to help with walking and socializing animals, sorting toys, grooming, running local fundraisers, and more.
Miami-Dade Animal Services
The mission of the Miami-Dade County Animal Services Department encompasses all things revolving around the nurturing of lost and abandoned animals. They specialize in saving lives, caring for abandoned animals, reuniting lost pets and their owners, and treating sick and injured animals.
This department of the Miami-Dade County municipality provides care in some form or another to more than 30,000 cats and dogs each year. You can help save more by serving as an animal foster parent, making a financial contribution, donating items from their wish list, or volunteering at the shelter.   Happy giving!