Toyota Dealer near Pinecrest, FL
Pinecrest, FL, is a small, but thriving community in Miami-Dade County. It's conveniently located right by the sea, providing its residents an ease when heading to the beach. On the western side of Pinecrest, there are several shops and eateries that are easily accessible via Chapman Field Drive and the Pinecrest Parkway. Of course, if you're in the Pinecrest area, and you're without a reliable set of wheels, you may have a tough time getting around.
Luckily for Pinecrest residents, there's always the Metrobus and Metrorail to help you get around. But why not be in control of your destination by getting yourself around in a stylish and efficient vehicle? It's not impossible, because there's a Toyota dealer near Pinecrest to help you out. Doral Toyota  is your destination.
Start Looking for the Right Toyota Dealer
Now that you're aware of a Toyota dealer near Pinecrest, you can rest easy know that there are great choices right around the corner. But actually, you don't have to burden yourself with heading to our lot when you can simply stay at home and use your computer to start looking for your next car.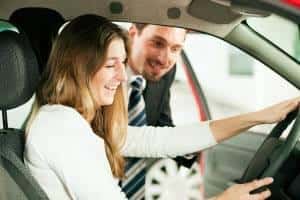 You can easily browse our inventory at your own pace to start checking out models like the eco-friendly Toyota Prius, the always reliable Toyota Camry, or even the newest addition to the Toyota family, the Toyota C-HR, along with many other models and body styles to choose from.
Informing Your Toyota Dealership Decision
As a Toyota dealer near Pinecrest, we're well aware that choosing your next vehicle can be a tough decision. But in order to make the best decision, you'll want to do your research. Luckily, we can help you out with making your decision by providing you with informative research materials.
We have detailed vehicle reviews that introduce you to the model's style, features, and abilities. You can even see how your favorite model measures up to a competing vehicle by checking out our vehicle comparisons. These guides highlight the similarities and differences so you can make your own conclusion as to which vehicle you'd prefer.
Getting the Necessary Toyota Dealer Experience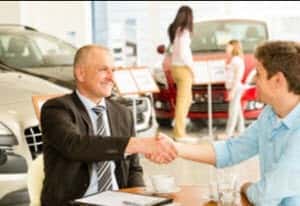 We know that reading about a vehicle you want can be helpful, but nothing is as informative, or as fun, as the test drive. When you come to our Toyota dealership from Pinecrest, you'll have the opportunity to inspect the vehicle you read about, and even take it out on the road.
When you're sitting in the driver's seat, and you've got your hands on the wheel and your foot on the pedal, you'll feel a connection. You'll get a sense of its performance, as well as its exceptional features and stylish interior. When you return back to our dealership, you'll know if the vehicle is the one for you. We can usually tell by the look on the driver's face once they've completed a test drive.
Are you in the market for a stylish and efficient Toyota? Stop by and see us at Doral Toyota. We're always happy to help Pinecrest drivers make the right decision.