Toyota Dealer near Sweetwater, FL
Sweetwater, FL, is a beautiful and diverse city in Dade County. It's conveniently near the Dolphin Mall, Miami International Airport, and Florida International University. Getting around the city streets is easy with the reliable public transportation available. But wouldn't you rather navigate the streets in a stylish and reliable car? You could spend a ton of time searching the entire Sunshine State for a reliable vehicle, but you should know that you can find a reliable Toyota vehicle at our nearby Sweetwater Toyota dealership.
Toyota Models near Sweetwater FL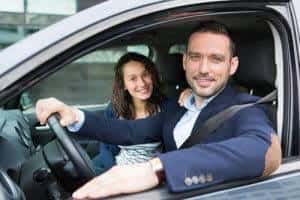 Even though we're a Toyota dealer near Sweetwater by about three miles, you don't have to make the short trip over just to see what vehicles we currently have in our inventory. All you need to do is open up your computer and visit our website so you can browse our entire Toyota inventory at your convenience. You'll be able to check out models like the Toyota Camry, Toyota RAV4, and Toyota Prius without having to step out your front door.
Toyota Research
As a Toyota dealer near Sweetwater, we know it's never an easy decision when choosing your next car. You have a great deal to consider to make the best decision. We try to be a helpful resource for our drivers by providing them with detailed research materials like vehicle reviews. These reviews give a great deal of insight by listing important information that's relevant to the modern consumer.
Our vehicle comparisons are extremely helpful when you're torn between a few different cars. While it can be tough to decide on just one, these articles show you how each vehicle compares in performance, style, comfort, amenities, and safety. By learning how your favorite vehicles differ, you'll be able to see which one is fit for you.
Taking the Test Drive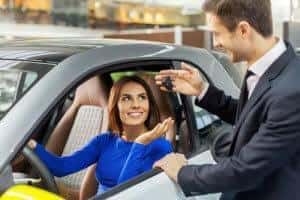 While our vehicle reviews and comparisons can be helpful in showing you which Toyota models are more your style, what might be the most effective form of research is the test drive. When you find the vehicle that piques your interests, let us know, and we'll put you right in the driver's seat. By taking the car out on the streets, you'll get a sense of the vehicle in how it performs and what it offers. Driving it around could help solidify your decision.
Toyota Service near Sweetwater
When you buy a car, it can be a major investment. One of the best ways to protect your investment is with routine maintenance. Our Toyota service department is here to help you get the most out of your vehicle. Our Toyota-certified technicians work hard to ensure that your vehicle gets the right treatment and attention. They'll make sure your vehicle is performing at its best for a long time.
At Doral Toyota, we're always honored to be a local Toyota dealership helping our neighbors in Sweetwater find a vehicle they love. Schedule a test drive with us today!