Toyota Lease Deals Near Miami, FL

If you're in the market for a Toyota lease deal near Miami, FL, look no further than Doral Toyota. We are located near the edge of the Miami metropolitan area, a global city founded in 1825. People often refer to Miami as the "Magic City" because of its lights and endless things to do.
Our Toyota dealership serving Miami is here to make sure you always have a ride to every adventure, including your next concert at The Adrienne Arsht Center for the Performing Arts. Read on to learn about the benefits of leasing and how we can get you on the road today with a new Toyota vehicle.
What is a Lease?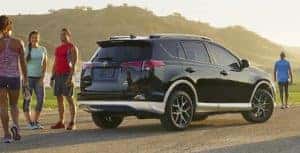 A lease is a method of car payment in which a dealership and a driver agree on a contract that the driver will take home a new car at a lower monthly cost than buying the vehicle for two to three years. At the end of the contract, the driver returns to the dealership to give back the vehicle.
In many cases, leasing allows drivers to experience a variety of vehicles, switching them out every few years. When your lease ends, you can return to us and we'll set you up with another brand-new Toyota.
Why Lease from Our Toyota Dealership in the Miami Area?
Leasing is a great option for many people looking to get ahold of the most advanced vehicles on the market. If you're interested in driving a new Toyota with the latest technology, you'll want to set up a lease agreement with us. Our agreement helps you save money by providing a low down payment and monthly cost.
We have over 300 new cars available for lease that you can take off our lot today. Take home a brand-new Toyota Camry with its large suite of safety features. Pick a powerful RAV4 that will take you on your next road trip.
We can provide all these and more at an affordable rate with our leasing deals available as your local Toyota dealer near Miami.
Let Our Toyota Financial Team Help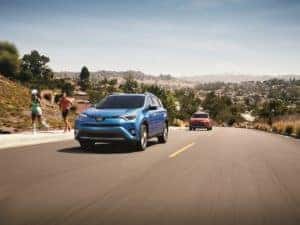 At our Toyota dealership serving Miami, we want to make sure your driving experience is as fun as possible. We believe that you should be able to drive the newest vehicles at an affordable cost that gives you the freedom to choose the perfect car for your needs. For that, we offer our leasing agreements. Let us help you get on the road as quickly as possible.
Our financial team is made up of skilled professionals dedicated to helping you make the leasing process quick and easy. We're always happy to pair Miami drivers with a Toyota lease deal that accommodates their driving tastes.
Score Your Toyota Lease Deal near Miami, FL 
If you're excited to get your hands around the wheel of a brand-new Toyota to get around Miami, contact Doral Toyota today so that we can discuss our excellent leasing offers with you. Schedule a test drive with us over the phone or online. We'll see you soon!